Boys, Boys, Boys
The rundown of the third installment of "To All the Boys I've Loved Before"
Most storylines that are drug along over the span of three movies, end up extremely cheesy and dull. "To All the Boys I've Loved Before: Always and Forever" is pretty close to both of those labels, However, this series is able to continue to bring new aspects to the table and relate to watchers everywhere. 
This movie begins on a family trip in Seoul, South Korea. Lara Jean, the main character, returns home to her boyfriend, Peter Kavinsky, in her living room with large, gold balloons that spell out "Welcome Home". I mean, isn't that scene exactly what every teenage girl dreams their high school relationship looking like? The two are seniors in high school and have tough college decisions in front of them, as all seniors do. Peter is committed to Stanford to play lacrosse and Lara Jean's plan is to follow him there and live the rest of her life with him. But when she is denied admission, her world seems to come crashing down. The last thing she expected was to have to go somewhere without Peter, but she had a backup plan to go to a school just an hour from Stanford. The class trip to New York City was coming up and Lara Jean was only planning on exploring the city with her best friends. One day she approached the campus of New York University, the only school she applied to on the East Coast. At first, she planned on roaming around with friends and just having a good time. However, as the night went by, she realized New York is where she is  meant to be. This realization was extremely hard to come to terms with and even harder to have to tell Peter. As one can imagine, he did not take it well and even made the decision to skip Lara Jean's father's wedding. He eventually comes to his senses and shows up late in order to tell Lara Jean that everything will work out how it should and they shouldn't make any hard decisions now. Overall, I honestly really enjoyed watching this movie even though I was able to call out what was coming next. I still loved watching how everything played out and getting the cheesy "To All the Boys I've Loved Before" experience. 
Leave a Comment
About the Contributor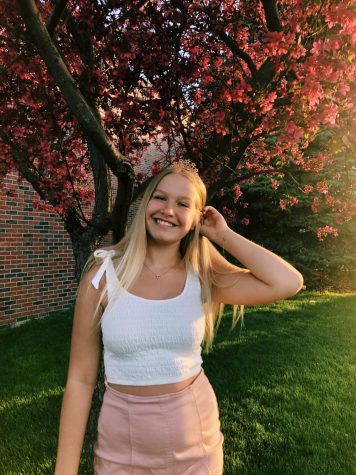 Kate Shatel, Reporter
Hi! My name is Kate Shatel and this is my second year on staff. I am excited to write stories!