"Lying Here All Too Well"
Taylor Swift breaks the internet with her new album "Red (Taylor's Version)."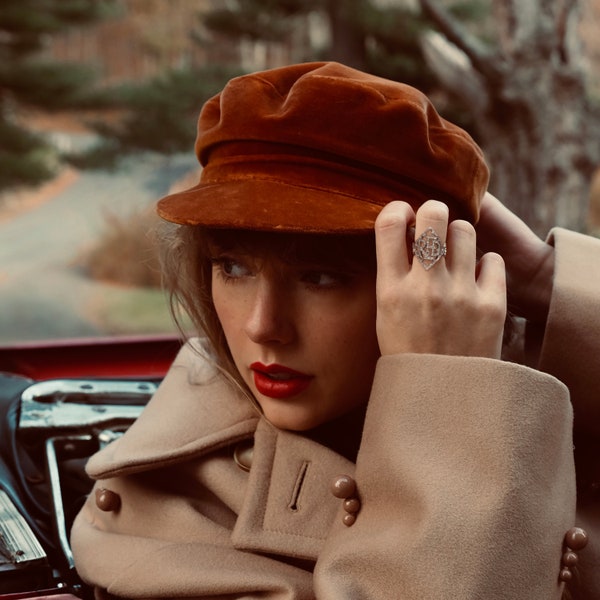 Taylor Swift never fails to blow her fans, and the rest of the world, away with her talent.  On November 12th, Swift released "Red (Taylor's Version)." This album included all 16 of her songs from the first "Red" album re-recorded, along with 14 songs that she had written originally to be on the album, and new music videos to go along with some of them.
The singer appeared on Jimmy Fallon the night before her album release to talk about what this album means to her. Swift was excited to share these songs with her fans because after years of being in the music industry, she feels as though she has a good grasp on what her fans want from her. She was especially thrilled to share the original (but first time released) 10 minute version of "All Too Well," her favorite song from the original track list, that debuted in 2012. 
 Not only is Swift groundbreaking as a lyricist and in her musicality, but she has also expanded her career into directing. Accompanying her album, she released a short film to tell the story of her song "All Too Well" starring actors Sadie Sink and Dylan O'Brien. Swift shared with interviewers on the carpet at the premiere of the short film that she doesn't think she would have made the film if it wasn't for the actors saying yes.
On November 15th, Swift released another music video for her finally released "From the Vault" song "I Bet You Think About Me" directed by her good friend Blake Lively. Swift played herself at a wedding where she got to give a toast to the "happy" couple, give the bride a red scarf, and seriously mess up a wedding cake.
Swift is known for putting Easter Eggs in her music videos and songs for the Swifties, her loyal fanbase, to dissect. Swift has gone viral all over the world yet again and more people are getting in on the action of sharing theories on what they think little moments in the videos mean, and what she will do next.
Swift never ceases to amaze fans with her incredible work ethic and the dedication she has to her craft. She has once again left everyone wondering: What will she accomplish next?
Leave a Comment