Maggie Rogers Steps onto the Music Scene
I was a freshman when I first heard Maggie Rogers' music. I was scrolling through my Instagram explore page when I found the singer's account. She posted a photo to promote an album that she had just released. As I went through the rest of her posts, I realized that she was singing and writing music while being enrolled as a full-time student at New York University. Rogers was just 22 years old when she produced, wrote, and sang her first album, "Heard You in a Past Life." 
After listening to all 12 of the songs that are on the album, I fell in love with the talent and sincerity that is so apparent in everything she makes. Though, I continued to wonder how a college student could amass the numbers that she did. In between pictures of parties in her dorm room, she posted promotional photos for a song that had hundreds of thousands of streams on Spotify.
She later explained on a podcast that Pharrell Williams had visited her music production class at New York University's Tisch School of the Arts. Williams was critiquing the demos that students had prepared for him. Struggling to identify a single genre, he told Rogers that he had never heard music like hers before. 
Alongside talent, there are an abundance of factors and moving parts that go into the unique sound of her music. She began performing at the age of 17, playing with her band at coffee shops and bars in Manhattan, New York. On the podcast, she describes her teenage years as the period in which she "overdosed on live music."
Once she enrolled at NYU, Rogers spent a semester abroad in Paris and Berlin. She spent the night roaming various European bars, studying the rhythm and beat changes in club music.  All of her exposure to different genres eventually morphed into one that she would eventually call her own. Her album features indie melodies accompanied by techno beats, creating a sound that is unique to Rogers. 
The singer has developed a cult following since receiving recognition from Williams. In the midst of adjusting to newfound fame and attention, she performed one of her new singles on Saturday Night Live as well as Late Night with Stephen Colbert.  The singer is currently working on an album that is set to release next month.
Maggie Rogers will continue to hold a special spot in my Spotify playlists. She is one of the few singers that I can both study and dance to. An all-time favorite song of mine is "Alaska," from her first album. The song has just over 154 million streams and is begging for you to listen to it! Stop reading and stream every single one of Maggie Rogers' brilliant, beautiful songs. 
Leave a Comment
About the Contributor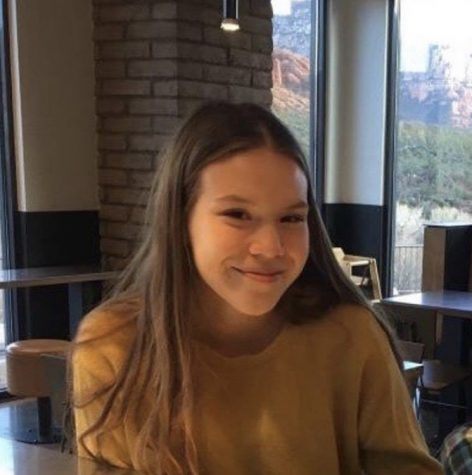 Addy Fowler, Reporter
Hi! My name is Addy Fowler. I'm a Senior at Elkhorn South and I'm so happy to be a part of Storm Alert this year!