New is best
It's finally my turn. Senior year is where the opportunity I ́ve been waiting for as long as I joined the now magazine. The editor position called my name the first day I walked into Mrs. Sinclair ́s room. With our new advisor, Mrs. Miller, I am now more excited than ever to have a leadership position in the production of journalism at our school.
For the 2019-2020 year, a lot of new faces have joined. Only five members, excluding me, from last years team are here again this year. That means there are six brand new reporters who are eager to get their first stories out. 
I´m so anxious to see how each one of the new members bring their talent to the ESHS Storm Alert. In my opinion, it is only appropriate for me to review and introduce each one of the members of the ESHS Storm Alert.
I already went into my role as being an editor, however, I´m not the only one. My position is the Web Editor, and there are three other girls next to me that focus more on the magazine. I like to think I bring a strong voice and new perspective to everything that I write. Any story about any person is what I love to cover. I love interesting people.
Kate is next up. She has been on the team for the longest out of all of us, with her starting in the middle of her freshman year. Being a senior now, she's the go-to girl and one of our magazine editors. Kate is the compromising glue that holds a lot of us together on this team. She doesn´t have a bad bone in her body. Her way to cover and report over just about anything is amazing, so look out for her stories. 
Calli comes after. With the magazine editor position as well, she brings a different, but complimenting approach to Kate. Calli is strong and passionate. She is the girl to cover the story no one is willing to talk about. Everything she does, she does with 110%, and I really admire her for it. Her photography skills are off the charts too, so any pictures you see from us, check to see if Calli snapped them.
Ally is our final magazine editor, and acts as the glue that holds us four all together. Although not as out-spoken as the rest of us, Ally adds the creativity and drive we all need. Her athletics also help a ton, because she's the one that knows anything and everything about our sports coverage. She really does it all. I admire how Ally can always keep us organized and on track, and that reflects in her writing. 
Our first boy on the team is Joey. Man he's a spitfire. Political, head-strong, and extremely intelligent are definitely some good describing words for him. Expect a ton of political opinion columns, news reports, and overall passionate reporting. With Joey's writing, no one can keep their eyes off it until they're done reading. Trust me, it's that entertaining. 
Our second and last boy is Nathan. Similar to Ally in a sense, he keeps the sanity in the class. Nathan doesn´t have to talk much to still get his point across and make an impact on this team. He's our sports guy. Anything about sports, he knows and wants to write about. So if ever in need of a sports update, look for Nathan.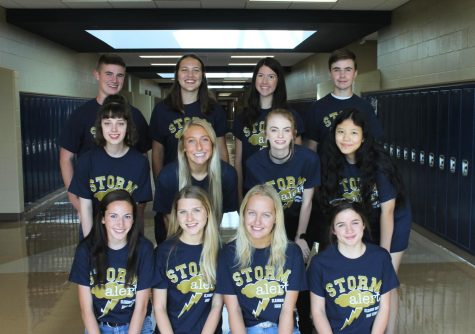 Nora is a newbie, and to keep it simple, I'm excited to see what this girl can write. Nora is a little reserved, but super funny and has a lot to say once you get to know her. I know her writing will have a strong voice and flow like water onto the page. She ́s gonna be my go-to girl for anything, because I think Nora is just about as well-rounded as it gets.
Michaela is our second newbie, and she might be giving me a run for my money. Her ideas and creativity to find a story are unmatched. She keeps herself constantly busy outside of school, and her stories will reflect that. Expect to see a wide range of story coverage from Michaela, because she can hit all angles of news coverage. 
Mila is our next new girl, and she might be my twin. She's a fashionista. For all of my upcoming fashion reviews, expect a collaboration or two with Mila. She knows her stuff. Her uplifting attitude and happiness will 100% show in her writing, and it will be contagious. Keep an out out for Mila when you browse our website.
Emma is our fourth newbie, and she is already bringing it. Like joey, she is very head-strong and opinionated (in the best way possible). Her columns will be loud. I love the passion and desire she brings to the team, and everything she is going to do will be fully completed and close to perfect. She pays attention to detail and her writing will mirror that. 
Cambri is the next new girl, and man is she artistic. Our new logo was created by her and that's just a preface for what is to come. Her eye for design is amazing and I'm pretty sure she can make anything appealing to the eye. Notice that whenever you see a pretty design element, it's probably gone through Cambri. That girl is amazing with a pencil and paper.
MacKenzie is our final member, and she's ready for any challenge. Her outgoing and enthusiastic energy she rubs off on people is unmatched by anyone else. She presents the fun and laughter to not only the class but our ideas as well. Brainstorming is where she shines. MacKenzie will be one to remember, and I am so excited to see how far her writing can take her with a great voice to back her up.
About the Writer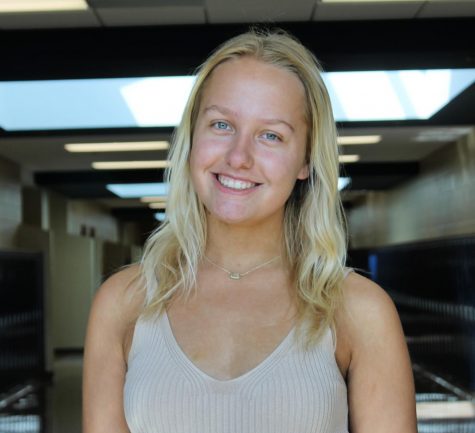 Sarah Shatel, Senior Web Editor
Hello! My name is Sarah Shatel, and I am the Senior Web Editor! This is my third year on the Storm Alert Staff!