Storming the Stands
ESHS volleyball and softball encourage one another on game day
"One, we are the storm!" Whether shouted from the dugout at a varsity softball game or cried during a timeout during volleyball, this statement rings more true than ever. 
This past fall season, Elkhorn South's varsity volleyball and softball teams have become the latest dynamic duo. Both sports generally accustomed to lower numbers in their student sections, the two teams have decided to support one another and be each other's biggest fans, on and off the stands. 
"Well, we realized that we are kinda the minority sports in the school," senior softball player Mia Lutt said. "We aren't the biggest team, but we aren't the smallest. So we decided this year, 'Hey, let's support one another because we don't have all the support that we would like."
As a result of this pact, Lutt reflects how she has created new friendships with volleyball players, such as senior Ibinye Green. 
On a volleyball game day, softball players will encourage the team through social media posts, and vice versa. As long as there is not practice or another conflict, the volleyball team will fill the softball bleachers, and the softball players will do the same. 
"It's been great," Green said.  "I think it's kinda refreshing because we haven't gotten that [support] from a lot of the other sports, or even our own team mates sometimes, so I think it's really nice to have that kind of backbone and support from our own school and from other teams."
"
Ibinye Green"
— "We honestly just play so much better when people come out to the games,"
This season, Storm volleyball has a record of 11-2, the two losses belonging to the top teams in Iowa in Nebraska. This team already "come[s] out every game super strong," but the increased support really does make a positive difference.
"We honestly just play so much better when people come out to the games," Green said.  "And I think that if we have that support for each other, we have a really strong culture and that's something that'll win us a lot of games."
Varsity softball has also had a successful season this year as a "strong power team.¨ Still, packed bleachers also change the environment at softball games, giving the players an opportunity to prove themselves to the crowd. 
"Having more support helps us because it gives us almost like an intuitive to show them how softball actually is and how hard we actually work," Lutt said.
Not only do the players benefit from one another's support, but cheering for each respective team makes for an exciting night for the viewers. 
"I love [softball]," Green said. "I think it's super fun, and it's new for me, too. I guess prior to this school year, we haven't really supported a lot of other teams, and that goes for all sports I think, but it's just fun to be a part of the environment."
Supporting all of the teams at ESHS is essential, both for the players and for creating a unified atmosphere at South. The relationship between softball and volleyball is just one primary example of what it looks like to exist in a culture of support and celebration for all storm athletics.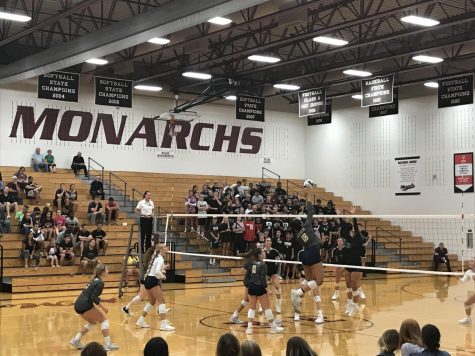 When Green and Lutt reflect on the last four years that they've played at South, they recall how the crowd has multiplied over the years. One drastic difference: at a volleyball game against Skutt three years ago, only fifteen total people were cheering for the Storm.
"Now we have a giant student section, we have the football boys come out, and we have them posting things on their story," Green said. "I think it's just become and evolved into a really welcoming and supportive atmosphere that we all kind of needed."
About the Writer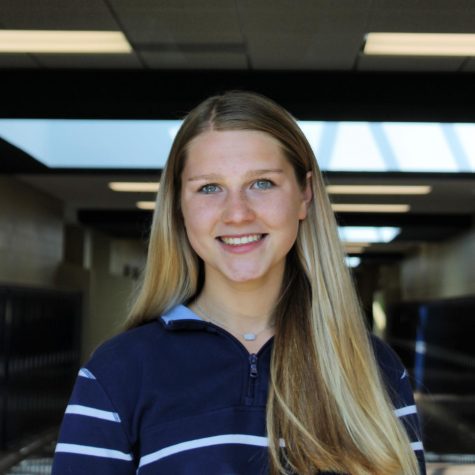 Kate Aksyonov, Senior Content Editor
Hi! My name is Kate Aksyonov! I am the Senior Content Editor, and I have been on the Storm Alert Staff for four years!