Bringing the Magic Back to Christmas
Is it just me or does it not feel like Christmas this year? I can't figure out if it's the fifty degree weather in December or the fact that my family put our tree up two weeks before Christmas. Something feels off this year, Christmas just doesn't feel as magical.
And let me tell you I hate it, because I'm a sucker for Christmas. I love Christmas movies, ice skating and getting gifts for people. But my absolute favorite thing during Christmas is biscotti. I am biscotti obsessed.
For those that don't know, biscotti are Italian almond biscuits that originated in the Tuscan city of Prato. They are twice-baked, oblong-shaped, dry, crunchy.
Okay, maybe that wasn't the best description, let me try again. Biscotti is a tasty crunchy cookie that is best dipped in coffee. 
Biscotti not only tastes amazing, but is the perfect little gift for friends and neighbors. The two kinds we make are orange cranberry and chocolate hazelnut espresso. My favorite is by far the chocolate-espresso. 
Every year during Christmas my dad spends an entire day making biscotti and after years of begging, it is finally my year to learn. And as stupid as it sounds I think making biscotti this weekend will make it feel like Christmas again. It will be a day filled with baking, christmas movies and spending time with my dad. 
So if you're like me and Christmas feels weird, find something christmasy and do it. It'll bring the magic back to Christmas.
About the Writer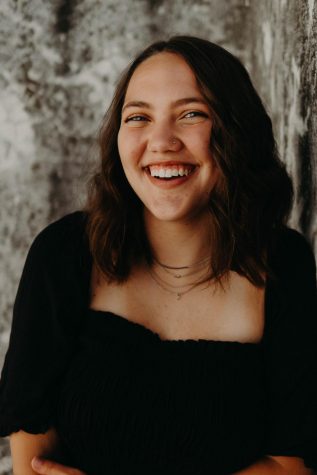 Mila Skrivan, Content Editor-In-Chief
My name is Mila Skrivan and I am the Content Editor-In-Chief. This is my second year on the Storm Alert Staff.