COVID-19: Area Schools Proceed with Caution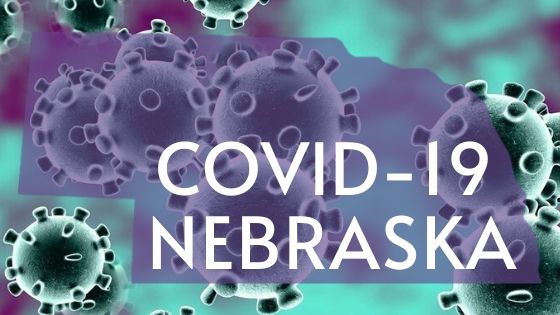 Coronavirus (COVID-19) has made its way to Nebraska, and its effects are being seen throughout the Omaha metro and surrounding areas.
On March 6, a 36-year-old woman was diagnosed with COVID-19 at Methodist Women's hospital according to the Omaha World Herald. The woman, who suffers from several pre-existing medical conditions visited London with her father earlier in the month and contracted the illness through an unknown source.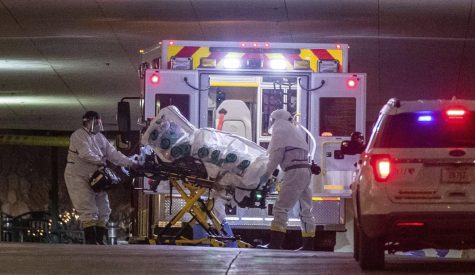 After the case was confirmed area schools began to make a plan. The woman who caught the virus competed in a Special Olympics Basketball Game at the local YMCA in Fremont, Nebraska. As a result, the city's public and private schools, including Midland University, announced a closure beginning last Saturday through March 14. This action was taken as a precaution to mitigate the spread of the illness. It was recommended that those who attended or took part in the event and may have been exposed self quarantine for 14 days.
However, Omaha, Millard, Gretna and Elkhorn public school districts have remained open and cautious since the closure in Fremont.
According to a statement released by Elkhorn Public Schools on Sunday, March 8, "the diagnosed person participated in a sporting event held as part of the Special Olympics in Fremont and may have had contact with people in attendance." The district did say that a minute number of students and staff at multiple EPS schools (Arbor View and Hillrise elementary schools, Grandview Middle School, Elkhorn and Elkhorn South High schools, and the Young Adult Program) were exposed and were placed in mandatory self quarantine, but that no cases have been confirmed.
The district has also said that they have "increased routine cleaning of high-touch surfaces and are taking all reasonable steps to mitigate the community spread even suspending the self-serve choice bar at lunch." Elkhorn South exercised extra vigilance by installing hand sanitizing stations throughout the building, providing extra disinfectant wipes to staff members and even suggesting that teachers work in a routine for students to wash their hands during the class period before lunch. Cleaning materials for student's computers and devices were also provided throughout the building and students were encouraged to use these stations to clean their computers throughout the day. 
Although, several precautions have been taken there is still a large level of uncertainty surrounding the virus. EPS Superintendent Dr. Barry Habrock sent the following email updating staff and faculty on procedures during this time to stave off the panic that is being felt by students and parents the community:
  "In a small way this may help calm some of your concerns.  Please read the following thoughts.
1.School Closure – On Sunday, the Commissioner mentioned a conversation he had with the Governor about school closure.  It is on his mind but the public health officials recommend not to close school too soon or too late to help as a strategy to control the community spread. The Governor has indicated that he and public health officials will consider school closure on the regional level as a public health strategy to slow community spread.  At this time, we do not know if or when this strategy will be employed. Lastly, short-term closure of an individual building is an option if we have an active case in one of our schools. This is done for cleaning purposes. 
2. Pandemic Plan – The development of a pandemic plan has stimulated many conversations for us over the last 10 days.  District administrators began the work of plan development on Friday, February 28th and we have come far since then. We understand that the best of plans will eventually meet their reality but continue to think through the issues.  One such issue is related to the possibility of extended school closure. Below are three levels that have been helpful in our thought progressions. This is a draft and will continue to evolve. Nothing promised or implied but in full transparency these are our thoughts at this point.
Level I – School in session (planning and communication are on-going)
Level 2 – School closure for students (faculty and staff report to work; work from home options for certified staff available with an approved plan; teacher assistants have the option to report; all administrators and other support staff report)
 Level 3 – Full closure (I cannot imagine this happening but if staff cannot report to work due to extreme closure we proposed to pay all staff; Italy appears from a far to be in this phase; payroll and accounts payable must continue to work in some form as their functions are essential to all of us)
3. Quarantine Issues for Faculty/Staff – We proposed to be flexible in this area as we do not want sick people coming to work ill because they do not have sick leave.
If exposed at school – work comp rules apply.
If exposed in the community and DC Health mandates quarantine – employee paid without doc in sick leave during quarantine.  Sick leave used if condition develops after 14-day quarantine.
If a personal doctor mandates quarantine for personal health issues – the employee uses sick leave.
If unmandated self-quarantine – case by case basis.
4.   Plan to educate remotely – Dr. Gray and others are working on this plan.  We are committed to continued learning during an extended closure thus the work-from-home option for certified staff.  More details forthcoming. In the short-term, we have students on mandatory quarantine or self-quarantine. Please make their learning a priority as you would if in school.  Some families have members of fragile health condition and must make this difficult decision to miss school but we are committed to their learning and we need your help. Please be as helpful and flexible as possible.
5. Out of state travel – At this time we will follow CDC Travel Advisories; currently there are no restrictions on domestic travel; parents still need to make the best decisions for their student and project the personal risks associated with travel. 
6. Food service – In the case of school closure, Sodexo plans to offer lunch district-wide at both EHS and ESHS.  This would be a call-in order and drive by pick-up option for all students, families, or employees. 
7.  Cleaning – Ryan Lindquist and Kevin Garrison met with custodians this morning to review updated cleaning protocols, calibrate expectations, and brainstorm ideas.  Thank you, custodians!"
This shows that the Elkhorn Public School district is examining the situation from multiple perspectives and is prepared for a variety of outcomes. 
 "We understand the uncertainty and concern around COVID-19," said Dr. Habrock, "but we are committed to working through the issues in collaboration with DC Health, CDC, and our community"
For more information on the COVID-19 outbreak and prevention please visit the CDC website.