The World is Watching
Mia Mellican Performs in Poland
It was time. Months of training for hours everyday has led up to this exact moment. Surrounded by her team, the world watches as Mia Mellican steps up to perform.
Sophomore, Mia Mellican is not only an exemplary student, but also a champion dancer. Mellican has been dancing since she was three years old, and currently dances for Kitty Lee Dance Studio. She has won several national competitions in the U.S., but this December, Mellican took her talents overseas. A touching video on Mellican's instagram shows her and her sister Macy's reactions, jumping up and down and hugging each other, to being told that they would be competing on behalf of the United States at the International Dance Organization World Championship in Poland.
"I was just floored, and it was an amazing feeling  because I've been training indance for almost my whole life. To see it pay off like this and to be on it with my sister, Macy, was just a wonderful feeling and the experience brought us closer together," Mellican said.
And so the preparation commenced. The Mellican sisters trained with a studio up in Boston run by a member of the board of directors of the IDO, Nancy Chippendale. Because of the obviously long commute, they had to learn most of the routines through videos of rehearsals taken for them, watching and practicing with them daily. However, Mellican acknowledges that she was not the only one to make this incredible opportunity a reality.
"I would say the amount of time that I spent practicing my dances was probably paralled by the amount of time my parents put into this," Mellican said. "It took so much for them to communicate with these people in Boston and just figure out what we were doing."
Finally, the time came to travel to Poland for the competition. Over 30 different countries were in attendance, each with about 50 routines ready to compete within each of the many categories. The only thing left to do was dance.
"When I performed, I was really nervous," Mellican said. "Not only were the dances very challenging, but we were also representing our country to many people who may have never been to the USA." 
Mellican ended up performing spectacularly, achieving gold in her large group formation dance, bronze in small group jazz, 11th place for her solo, and 8th for her small group jazz performance.
"When we heard our team announced for the gold medal, we were completely blown away," Mellican said.
However, the numbers weren't everything with Mellican, the experience alone meant the world to her and her sister. 
"It was really fun and it was really enlightening too because I like to go to a ton of dance events [in America] but it was really cool to see what it's like in other countries," Mellican said.
Mia Mellican is truly a wonderful representation of the United States.
"It was an amazing feeling to know that all of our hard work has paid off," Mellican said. "We felt proud to have represented the USA in such a positive light."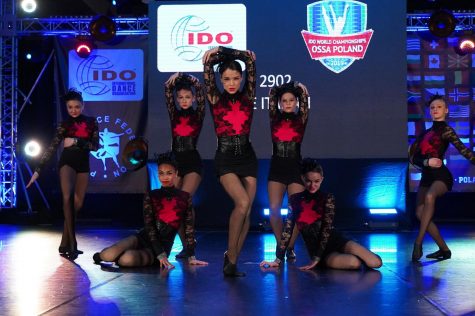 Leave a Comment
About the Contributor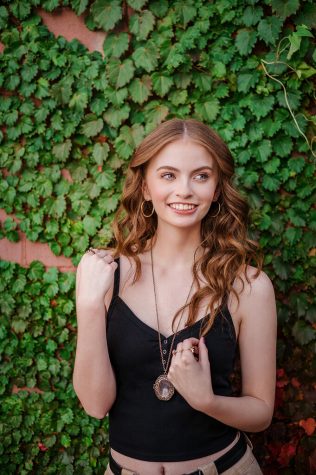 Emma LeDent, Web Editor
Hello! My name is Emma LeDent, and I am a Senior. I am a columnist and the Web Editor, and this is my third year on the Storm Alert staff!