Dancing into our hearts
Friday night lights, walking through the castle, and crazy bonding nights. A few of the unforgettable events that go on in a High School dance team members life. Every girl has their favorite memories that they love to reminisce on, and some of the Elkhorn South Dance Team members shared theirs.
At the beginning of each year, the excitement of Friday night lights and football dances kicks in.
"The best memories are made on the field," sophomore Libby Falk said. "The new dances we are taught to perform in front of our school bring a new sense of happiness every year. Everything from getting ready before the game with all the girls and team dinners, to the adrenaline you have running off the field after a performance. At times they can get stressful and very cold, but at the end of the season I look back and those are the times I'll never forget."
Nationals is the peak of our competition season. Every step of the way is made to walk under the castle and onto the finals floor.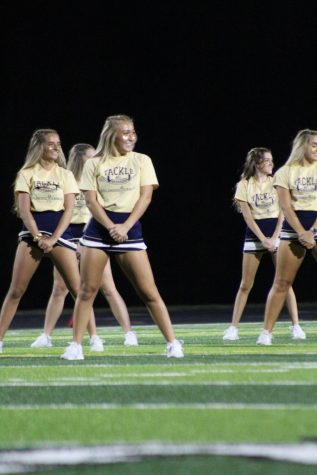 "If you have never traveled to Florida with 14 of your best friends, I highly suggest trying it out. I'm so lucky to be part of a team that works their butts off in order for us to have fun and kill it at nationals. It is a really difficult feeling to explain, but nationals is a total of 4 days and while it feels like 200 when you are there, leaving makes you want to repeat it all over again. Days are full of disney adventures, while the night is full of competing and practicing, and i would not take any of it back," sophomore Ella pollard said.
Nationals is the peak of dance team, and while many do not consider practices when thinking of their favorite memories, sophomore Mia Mellican appreciates every low point during the climb to get to that dream moment. 
"Practices are rewarding for me. I love to see myself progress throughout the year. The best feeling is going back to videos we took at the beginning of the year and laughing at myself because I looked so bad, but then realizing how proud I am of myself that I have come so far. Yes, sometimes I cry during practices that get a little tough, or maybe I feel really sore, but I have to push through the dance just one more time, but in the end, what doesn't kill me makes me stronger. And dance has not only taught me perseverance, but discipline, because i can hold myself accountable for every little mess up. I believe that people don't reach their best, they keep improving day by day. That is my favorite part of dance team," Mia Mellican said.
And for some, this has been their life for the past four years, and soon enough will move on to college to possibly never perform again.  
"Experiencing everything one last time with my forever best friends and reflecting on the last four years to see how much we've improved as a team and individuals," senior Faith Wanninger said.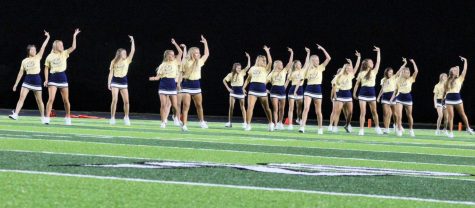 Leave a Comment
About the Contributor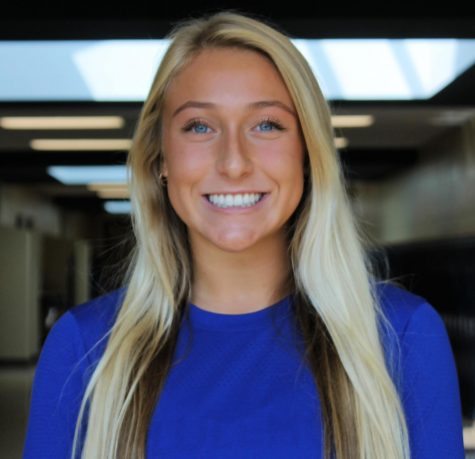 MacKenzie Wheatley, Junior Reporter
Hi! My name is MacKenzie Wheatley and I'm Junior! This is my first year on the Storm Alert Staff!