Netflix's "Maid" is a Must-Watch
"Maid" begins with Alex, a 25-year-old mother, tiptoeing out of her mobile home with her two-year-old daughter, Maddy, on her back. Alex's boyfriend had just ended an argument by punching a hole in the wall. With trepidation, she leaves the RV knowing that she has nowhere to go. Despite the uncertainty, she recognizes that it is in Maddy's best interest to abandon their current living situation.  
In Netflix's "Maid," Margaret Qualley stars as Alex. The first season was released in October and includes 10-hour long episodes. The series is awfully realistic and heart wrenching, telling a story that women know all too well. There are moments of frustration for the viewer as Alex works three jobs, trying to get a moment of sleep in her car, only to be woken up by a police officer issuing her a ticket for sleeping in public. The story offers insight to the flawed and neglected system of government social services, demonstrating how little support they provide to single mothers. 
The acting throughout "Maid" was so realistic and honest that the show was hard to watch without crying. I started the first episode before going to bed and eventually began sobbing after the third episode. The show follows Alex's values and creative pursuits, which are dramatically contrasted with the back breaking work that she has to do. It was difficult to watch Alex be put inside of a nearly inescapable box. She continues to laugh with her daughter and write creative stories in her free time despite the economic circumstance that has been thrown on her. 
"Maid" is a story of resilience that moved me to tears. The show ends happily, with Alex finally receiving all that she deserves. After being so invested in the storyline, there was a feeling of relief when Alex got the ending that she always dreamt of.
I'm rarely ever crying over shows or movies but the acting in "Maid" makes it easy to grow attached to the characters. There is so much talent in Qualley's performance that the episodes are hard to pull away from. Once I finished all of the episodes, there were many scenes that stuck with me that I thought about for a number of weeks afterwards. The show is one of the best from Netflix that I have watched this year, I recommend it to anyone who is considering watching. 
Leave a Comment
About the Contributor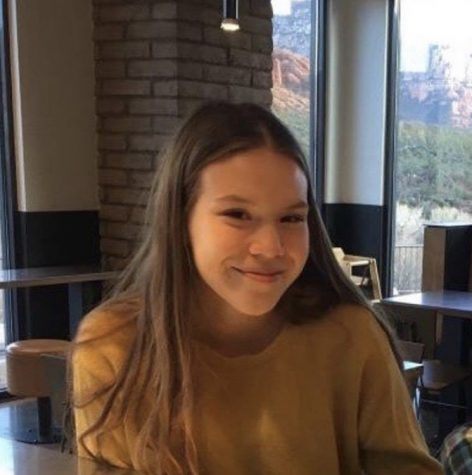 Addy Fowler, Reporter
Hi! My name is Addy Fowler. I'm a Senior at Elkhorn South and I'm so happy to be a part of Storm Alert this year!