Dealing with Physical Therapy
If you're looking for a place to start your road to recovery after an injury, I highly recommend Stodden Physical Therapy. With highly experienced physical therapists, they offer extremely beneficial knowledge to build you back up. Not only are they great for student athletes, but their wisdom of recovery methods is credible for any age.
Coming off of a foot surgery, I was optimistic about finding the perfect place that fits me for my physical therapy. Thankfully I came across Stodden Physical Therapy to start my journey to a healed foot. Coming into the building I was a bit nervous on what type of environment I would be spending my next few months in. My physical therapist swept away all of my worries with a friendly smile that greeted me when I walked in the door.
The staff was very professional with testing my abilities, and insuring me that I would get my strength back. A big fear of mine was not being able to get my foot back to normal, but their encouraging words and calm presence diminished that. I could tell the staff were very comfortable working with teens. In some ways adults lack the confidence needed to communicate with teens, but my physical therapist treated me professionally while making sure I was comfortable with him. 
Even though I have only attended physical therapy once at Stodden, I can already tell I am in such good hands. It's the confidence the staff gave me that really made it a special place. So next time you need to build up strength or mobility, I highly recommend Stodden Physical Therapy to start your recovery.
About the Writer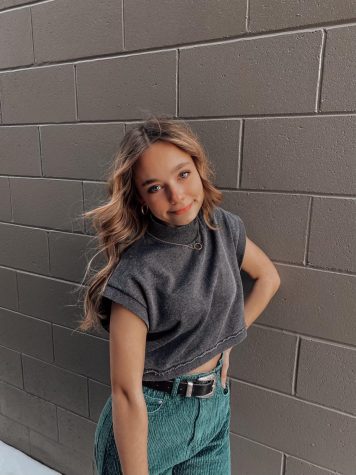 Sophie St. Amour, Reporter
Hello! My name is Sophie St. Amour, and I will be a Junior this year. This is my second year on the Storm Alert Staff.