The #FreeBritney Movement: Explained
On February 5, 2021, The New York Times released a highly anticipated documentary, "Framing Britney Spears." The documentary focuses on Spear's life, including the legal struggle with her father, and the birth of the #FreeBritney movement that was started by fans. Chicago Sun-Times critic Richard Roeper calls it "a thought-provoking retrospective on Spears' life and career, up to and including the conservatorship battle as Spears continues to fight her father in court."
There's no question that Spears is one of the best selling stars of all time. Her debut album, 1999's Baby One More Time, sold more than 25 million copies worldwide and is one of the best selling albums of all time. She's won a Grammy, seven Billboard music awards, and earned a star on the Hollywood Walk of Fame. But her personal life has often outshone her career successes. She wed childhood friend Jason Fenderline in 2004, but the marriage was annulled after 55 hours. She later married Kevin Fenderline who co starred on a reality show with Spears. The couple had two sons together but Spears eventually lost custody of both of them. In 2007 her mental health became excruciatingly public. After shaving her head, Spears told reporters that she was "tired of people touching me." 
The struggle over Spear's money and who controls it has been changing every day since 2007. Fourteen years ago, a California court put Spears under a conservatorship, which meant that her father, Jamie Spears, would have complete control over her assets and business affairs. Fans had took to social media to support the #FreeBritney movement, hoping that social media pressure would convince the courts to release the now-39-year-old singer from legal arrangement. Although conservatorship may have been in Spear's best interest in 2007, more people are starting to recognize that the legal restrictions that have been placed on her more than ten years ago are causing more harm than good as she continues to grow older. 
The singer hasn't addressed the matter but the public has inferred what her stance on the situation may be via her social media as well as through the lawyers and sources around her. In November, Spear's court appointed lawyer stated that Spears does not want to perform again so long as she is under the conservatorship of her father. The documentary includes interviews from various supporters, friends, and past employees of Spears as they campaign to end or adjust her conservatorship. 
Since the documentary came out, fellow actors in addition to Spear's fans have weighed in on the issue at hand. Singers Courtney Love and Bette Midler were among the many people who tweeted using the hashtag #wearesorrybritney. The film offers a new insight to Spears life as it reminds the public just how important it is to treat celebrities with the same dignity that would be given to everyone else. 
Leave a Comment
About the Contributor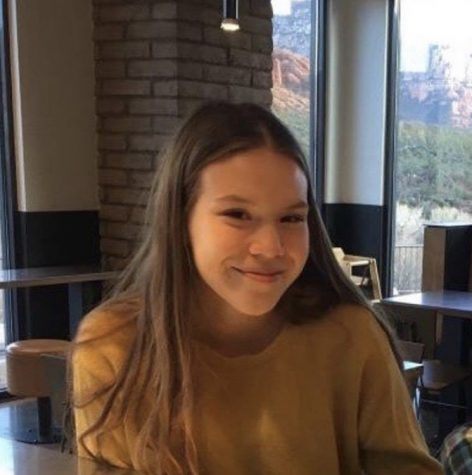 Addy Fowler, Reporter
Hi! My name is Addy Fowler. I'm a Senior at Elkhorn South and I'm so happy to be a part of Storm Alert this year!