Paint The World Green 
Elkhorn South takes on a new club to better the environment.
A club that prioritizes the state of the environment as well as the practice of sustainability has formed at Elkhorn South.  The Green Team is a new club that hopes to involve the student body in a collective effort to prevent further harm to the environment. The club welcomes anyone who is interested in doing their part to keep the earth green. With 100 students already being involved in the club, the Green Team eagerly plans to improve recycling on campus. The club hopes to see a greener community throughout Elkhorn. 
The club leaders, Mrs. Downey, alongside Mrs. Hajek and Mrs. Stanley, founded the club earlier this year. They all share a passion for protecting the limited resources that earth has to offer. Each leader is excited to make a difference at Elkhorn South. 
"At Elkhorn South we are very fortunate to have many resources at our fingertips so we must do something to help the cause." Green Team leader Katlynn Downey said. 
The club plans to inform the student body throughout the school year. Currently, there is a google Classroom page that students can join to receive announcements from the club. Later in the year, the club hopes to implement recycling at South with the help of the life skills students. The Green Team will continue to educate the student body throughout the year, using various social media pages to reach students. 
"Due to the current state of our global ecosystems I think recycling should be an expectation for all." said Downey 
The Green Team was overwhelmed with the support that it received within a few weeks. Hundreds of students interested in sustainability joined the club, who were passionate about making an effort to see a greener world around them. 
"It's exciting to start the club and see the support of students who are able to recognize how important it is to preserve earth's resources." 
As the club continues to grow, club leaders hope to see improvements in recycling throughout the Elkhorn community, as well as in the student body at Elkhorn South. The Green Team aims to create good habits of recycling at school, in hopes that more recycling will be practiced at home. Mrs. Downey as well as fellow members in the club, are excited to encourage more people to do their part in contributing to a greener future. "I think as humans we have the responsibility to take care of our Earth," Downey said. "Especially since no other species is able to negatively harm the environment on the same scale as we do." 
Leave a Comment
About the Contributor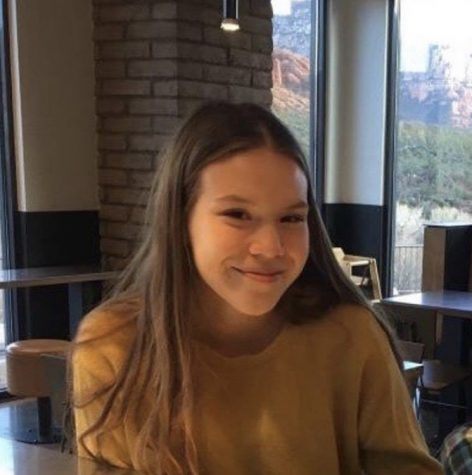 Addy Fowler, Reporter
Hi! My name is Addy Fowler. I'm a Senior at Elkhorn South and I'm so happy to be a part of Storm Alert this year!