The Case for Snow Days
There is nothing better than waking up on a chilly January morning to learn that school has been cancelled for the day because of the snow. As a child, this meant racing outside to build a snowman or go sledding. As a highschooler, this means sleeping in late and maybe catching up on the latest Netflix shows. With the novel Coronavirus impacting schools across the nation, and creating the switch from in person learning to learning online, the question of if snow days will still happen is present in many students' minds. 
In 2019, Elkhorn Public Schools announced a new policy of late starts. This would allow school to start a few hours later than it normally would on snowy mornings, so that students could safely arrive at school. With this being said, EPS stated that they would still have snow days if the weather called for it. In 2019, EPS and many other Nebraska school districts did not have the capabilities to switch students to online learning for one day just because of the weather. Now, after the experience of a Spring semester of online learning, and Chromebooks being issued to every student, EPS would have the capabilities to have students Zoom into class on days when the Nebraska weather is too brutal for them to make it to school. 
Omaha Public Schools announced in November, 2020 their new online learning policy for snow days. "District officials told OPS families that students will be expected to log onto their district-issued electronic devices on would-be snow days," according to the Omaha World Herald. 
This means that OPS students can say goodbye to snow days for the immediate future. While OPS did not say how long this policy would be kept in place, the increasing technology being made available to students and teachers makes it seem like snow days will stay a thing of the past. "Our 1 to 1 Technology Initiative now allows us the opportunity to support students with teaching and learning at home," said OPS spokeswoman Bridget Blevins. 
Luckily, even though EPS has given their students Chromebooks, the district has no plans to turn snow days into online learning days.
"Snow days are still snow days in Elkhorn," Superintendent Bary Habrock said.
For now, EPS students will be able to enjoy snow days with a cup of hot chocolate and the comfort that homework and tests will not have to worry them until the next day.
About the Writer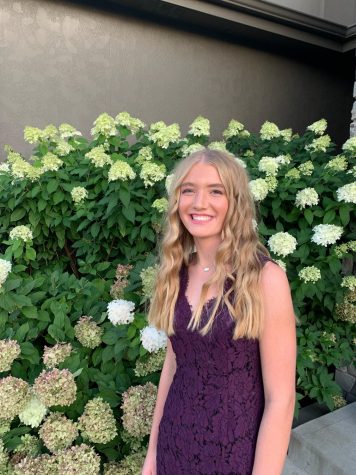 Ellie Adamson, Reporter
Hi! My name is Ellie Adamson. I'm a Junior, and this is my first year being part of the Storm Alert Staff!