A Trip to Paradise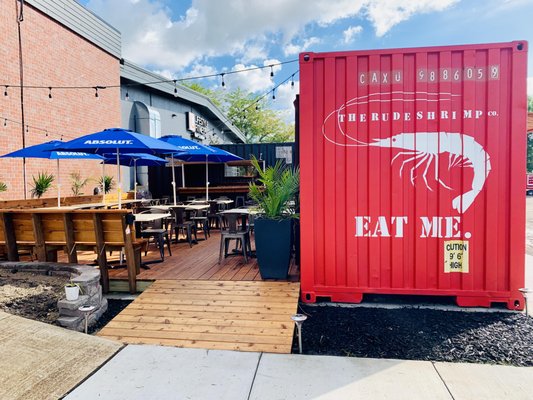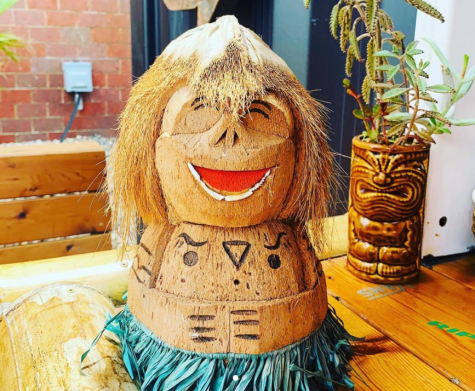 With cold weather blowing  in, it's hard to remember the days of pure sunshine. It's the warm sand in between my toes, the playing of tropical music everywhere I go, and the blazing sun that all create an easygoing atmosphere of paradise. I mean come on, who doesn't miss that summer feeling.
The Rude Shrimp, located in Waterloo, is the perfect restaurant to go to if you are looking to grasp that easy going summer feeling one more time. The layout of the restaurant is probably my favorite feature. From an outside perspective you see these two, bright red sea crates that hold a small portion of the restaurant. As you turn the corner you are immediately transported to a tropical paradise down south. The other, and main part of the restaurant is the seating area, which is all outside. Because of the restaurant's unique layout, you almost forget that you are in Nebraska. 
A big part of the restaurant is the attitude they present to their hungry customers. Everyone has the same thought process of giving into the "rude" part of their title. In my opinion, the workers' attitudes add a little spark to your visit. It's not like they are intentionally being this way, it's more of a character they are trying to fill. Don't get me wrong though, it's all about that carefree island feeling they are trying to portray. 
Another favorite part of The Rude Shrimp is the menu. Now obviously if you don't like seafood, shrimp in particular, I don't recommend this fishy restaurant. Considering that I'm a sucker for seafood I found the unique combinations of shrimp and seasonings fascinating. There are definitely some features on the menu that will make your head turn but your taste buds pop. So with that being said, don't be too afraid to try new things at this funky restaurant. 
Overall The Rude Shrimp offered my family and I an easy getaway for a few hours. So if you're looking for a break from the basic daily life of Nebraska, then I recommend taking that trip to Waterloo to treat yourself to an experience. 
About the Writer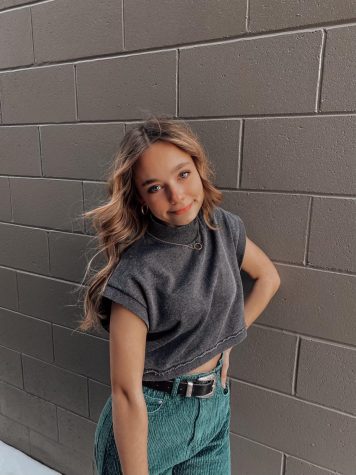 Sophie St. Amour, Reporter
Hello! My name is Sophie St. Amour, and I will be a sophomore this year. This is my first year on the Storm Alert Staff.