The New Normal in Fashion Week
Fashion week is a coveted week in the fashion world. It is the time brands are able to show off their work for the upcoming season, and unbenounced to most the fashion capitals of the world continued on with fashion weeks for the Spring/Summer 2021 season.
New York fashion week was the first of four from September 14 to 16. London fashion week followed occurring on September 18 to 22. Milan fashion week was from September 22 to 28, and Paris fashion week concluded on September 28 to October 6.
Similar to many industries, Coronavirus immensely impacted the fashion industry. The biggest problem being a lack of resources and capability to produce and conduct business. 
In order to continue on, fashion brands were forced to adjust to the challenges of a pandemic.
Some brands found this challenging. "'We've all learned a lot about ourselves this year,' says Olivier Rousteing, creative director of the French fashion house, Balmain, in a statement. 'Being forced apart taught us just how much we actually depend on being together. Fashion's post-confinement efforts have made very clear that design thrives when there is constant dialogue, exchange of ideas and shared experiences and we are all trying to find new ways to make that happen,'" said NPR.
Fashion week this year was quite strange to say the least. But fashion is art, and the best way to receive it is live. Brands found it important to figure out a way to continue on with fashion as normal as possible. 
That being said, fashion week involved little contact with others both during the shows and the creative process.
The attendees this year at many shows were on ginormous screens "sitting" side by side while watching from home.
Brands too found it important to keep everyone safe during the production process. "It took Rousteing months of planning and numerous Zoom calls with his team," said NPR.
Through fashion week many brands were able to show that it is possible to get business done through innovative ways.
After virtually viewing all these shows, I know that I for one am excited to see what the fashion world will continue to do.
About the Writer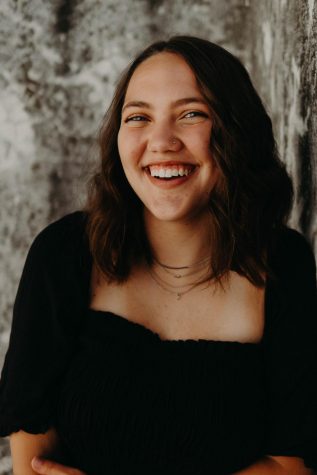 Mila Skrivan, Content Editor-In-Chief
My name is Mila Skrivan and I am the Content Editor-In-Chief. This is my second year on the Storm Alert Staff.