Produce and Pumpkins: The Latest and Greatest Fall Activities
When the air turns cooler and the days get shorter, I am always ready to throw on a sweater and head out to a pumpkin patch. In the era of COVID, it is a little harder to find fun fall activities that are socially distanced, but still fun. Fall is my favorite season (by far), but this year the available activities are a bit limited.
Last weekend, I was the connoisseur of fall activities, and headed out to both Junkstock, and Nelson's Farm to get in the October spirit. Both activities were great, but below you will find the details of each…
Junkstock: I always love going to Junkstock, and the fall edition is my absolute favorite! I love browsing the cool vendors that are set up, and taking in the pumpkins that are everywhere. I went on Saturday at about 1, and it was the most crowded that I have ever seen Junkstock. I had fun and the weather was perfect, but the crowds made the experience less appealing. Masks were not required, and while I was wearing one, most people were not. 7/10
Nelson's Farm: Before last weekend, I had never gone to Nelson's Produce Farm. I was blown away by the wide range of fun fall activities available, and the crowds were nonexistent compared to Junkstock. It reminded me of a mini version of Vala's. There were plenty of treats to enjoy, including apple cider and apple pie! The activities ranged from feeding ponies, sheep, and goats, to picking your own produce. I left with a bag full of fresh squash, apples, and zucchini! 10/10
Despite the fact that fall activities may look a little different this year, there are plenty of new things that can stand in place of old activities! I would definitely recommend visiting Junkstock the weekend of Oct. 9-11, or picking your own produce at Nelson's Farm! 
About the Writer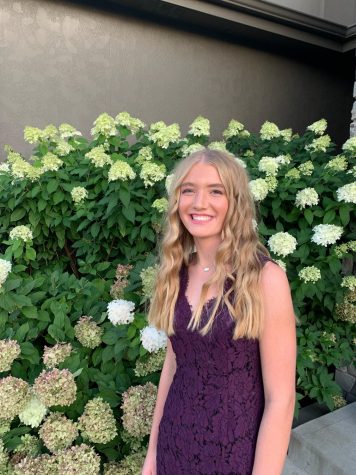 Ellie Adamson, Reporter
Hi! My name is Ellie Adamson. I'm a Junior, and this is my first year being part of the Storm Alert Staff!