What's on your face?
People use skincare and makeup on a daily basis in order to maintain their skins' healthiness and appearance. However, the cosmetics section can be one of the most confusing parts of a store to dive into. Suggestions from others who have had experience with a product and can explain how it may have improved or hurt their skin, can help others decide what brands might target their skin insecurities.
"My favorite skin care item I have been using recently is the C.E.O. Glow by Sunday Riley! I love this product because it makes my face super glowy!! I also love the Kiehl's Creamy Eye Treatment with avocado because it wakes my eyes up when I am tired and makes my eyes hydrated!!!," junior Lauren Dvorak said.
The C.E.O. Glow Vitamin C. and Turmeric Face Oil by Sunday Riley is made for those who want a bright and lively look. This product is a more high end skin care product at the price of $80 for 1.18 ounces. The Kielh's Creamy Eye Treatment is also one of sephora top rated products recommended by a lot of other people.
"For skincare I use CeraVe Hydrating Facial cleanser, their daily moisturizing lotion, and PM moisturizing lotion. I use those because they are dermatologist approved and I've been using it for a few years now and it works for me," senior Madeline Moats said.
Since the CeraVe brand is approved by doctors that deal with skin, several people use these products after visiting their dermatologists since many of their products are oil-free, hydrating and hypoallergenic which ensures that it won't create further skin issues. CeraVe is also an affordable drugstore brand standing at an average of 10-20 dollars. 
Others are attracted to brands by their appearance and how the product is shown on the shelves. Besides recommendations, this form of marketing influences people to buy products by drawing in their focus. If the product also has modern packaging it makes the product more worth the money, hence why people are more likely to buy it.
"Favorite beauty brands lately are Kaja because they have a lot of cool and innovative products and then also Natasha Denona because of how good the quality is," junior Skylar Farris.  
Kaja, a  a K-Beauty brand, specializes in adorable, mini products and claims its products work for all skin types and tones. Although this brand is held at Sephora, it is fairly cheap, ranging from 10-25 dollars for a product. Natasha Denona on the other hand has prices that might give some a heart attack. One eyeshadow palette is $125, but some might say that this price is worth the high quality pigment and payoff of the shadow.
About the Writer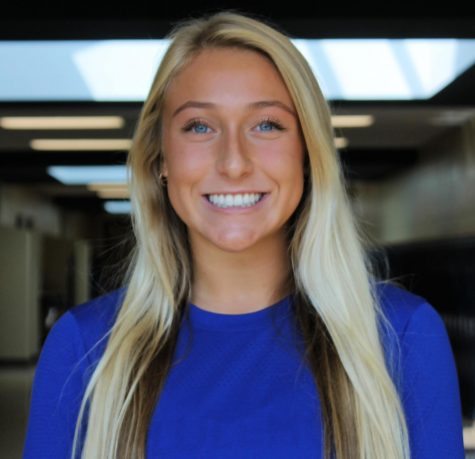 MacKenzie Wheatley, Junior Reporter
Hi! My name is MacKenzie Wheatley and I'm Junior! This is my first year on the Storm Alert Staff!