DECA Dodgeball
DECA' s first dodgeball tournament for a good cause
After months of planning and work, DECA hosted its first ever dodgeball tournament this past Wednesday. With eleven teams and 55 participants, the tournament raised $325 for their platform, the Muscular Dystrophy Association, or MDA. 
"It took a lot of planning and work with different school departments to make it happen," DECA co-president Skyler Evans said. 
Evans is the co-president for Elkhorn South DECA and also holds the position of vice president of Membership Services for Nebraska DECA. She worked alongside co-president Kate Aksyonov, and the DECA board and officers to plan, setup, and referee each of the matches.
"I got to ref the matches, which was a little tricky at some points, but it was fun to get to watch everyone because they were all so competitive and wanted to win the gift cards," officer Claire Lyons said.
From flannels or formal wear, to bandanas, both gyms were filled with teams clad in matching outfits. From 6-7:30, the teams battled it out and after 9 intense rounds, The Goons team consisting of Guy Hunt, Joe Bunz, Johnathon Feldhacker, Nathan Hoesing, Harrison McDonald, and Andrew Tighe finally claimed the title of DECA dodgeball champions and took home the prized gift cards.
The winners weren't the only ones who had a blast though. Senior Cole Svensen and his team got out the first round but stayed to play extra games. A highlight of the night was watching Svensen's teammate, Brogan Posey, verse three others and win.
Overall, the DECA dodgeball tournament was a success and it's hoped that even more people attend next year. Participants this year enjoyed dodgeball for a cause with their friends.
"I learned that Elkhorn South needs new dodgeballs and that nothing else is better than a Caprisun after dodgeball," Svensen said.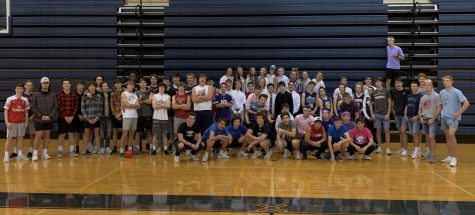 Leave a Comment
About the Contributor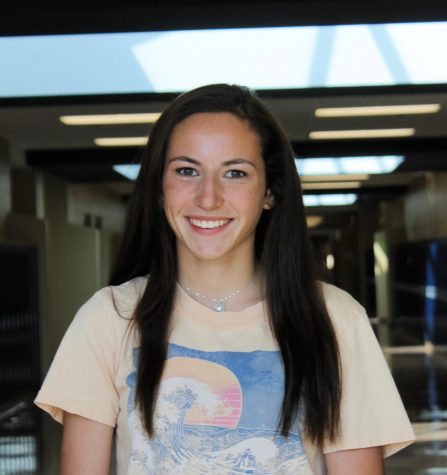 Ally Schilmoeller, Senior Design Editor
My name is Ally Schilmoeller and I am a Senior Design Editor. This is my third year on the Storm Alert staff!