Christmas… Already?
With Halloween and October finally having come to an end, we can all start to anticipate Thanksgiving and the winter holiday season. After all, it seems like every store that sells any kind of seasonal decor has had Christmas trees up since August. But of course then that leaves us asking, "How early is too early to start celebrating the winter holiday season?
For me, as soon as Halloween is over, I'm listening to Lindsey Stirling's Warmer in Winter Christmas album with a cup of hot chocolate in eager anticipation of Christmas. There's just something so joyful about that time of year, so I see no reason to wait until the end of Thanksgiving. However, I've noticed that many people don't like to listen to Christmas music before Thanksgiving, because it doesn't give another incredible holiday the recognition it deserves. 
"Personally, I feel like listening to Christmas music and decorating before Thanksgiving blots out the holiday and makes it seem as if it is insignificant in comparison to Christmas." says junior Alexis Kaffenberger. 
Even then, while some say that it's best to wait until after Thanksgiving, others are okay with just waiting until December is a little bit closer. While junior Grace O'Neel says that it's imperative to wait until after Halloween to start thinking about Christmas, her family starts decorating a little earlier than those who wait until after Thanksgiving. 
"A few days before Thanksgiving my family will put up Christmas and winter decorations, and we will listen to Christmas music." O'Neel says. 
One thing that I think we can all agree on, however, is that we should probably wait until after Halloween at least to celebrate Christmas. As amazing a holiday as it is, I definitely agree that there is a such thing as too early to be thinking about Christmas. 
"I usually don't mind Christmas music and decorations after a week or two of Halloween." Says sophomore Zoe Engel. "But I absolutely don't think it's acceptable though to be listening to happy songs about winter and such right as we are supposed to be celebrating the spooky month of October. October itself isn't about being happy or snow."
So, now that Halloween is over, when is it okay to celebrate Christmas? I think everyone should have the choice to decide when they will start celebrating the winter holiday season. If someone wants to start celebrating the day after Halloween, there is nothing wrong with that!  In the meantime, we can look forward to the fun winter holidays to come!
About the Writer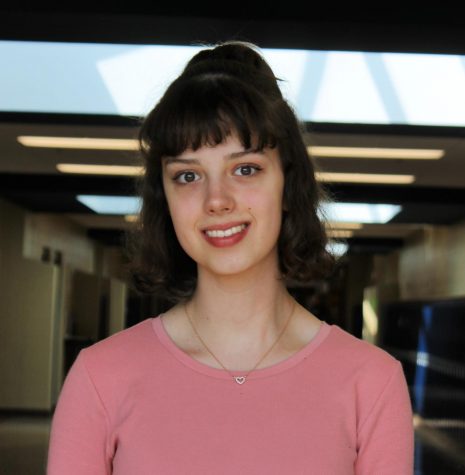 Michaela Kilpatrick, Junior Reporter
My name is Michaela Kilpatrick and this is my first year on staff.