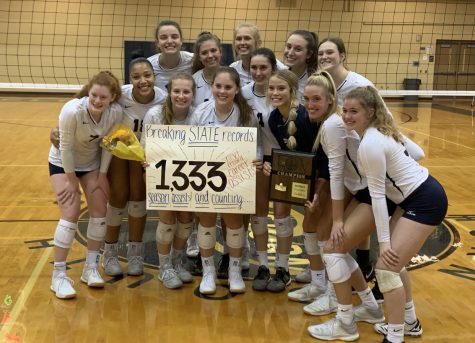 Nora Rai, Reporter

November 4, 2019
The girls varsity volleyball team won their way to state Wednesday after defeating Kearney High School in the playoffs. The team started off on a great foot, winning their first set 20-25. Their second and third sets went just as well, 22-25 and 17-25, giving the team a clean win and a trip...
Calli Gregory, Senior Design Editor

February 22, 2019
Swim, eat, dive, sleep, repeat. This endless cycle tells the timeless tale of what it actually looks like to be a part of aquatic sports during the winter season. For swimmers, the day begins before sunrise. At the gym before 6, the swimmers know what it is like to lose sleep for something they love. Swimming...