More than a medal
the behind-the-scenes of South's Unified Cheer team's victory
Hang on for a minute...we're trying to find some more stories you might like.
24 girls sat in a large circle. Feet stretched out before them, holding hands, they hoped it had been enough. Enough for a victory at the Nebraska State Cheer Championship.
"And first place in the Unified Sideline Routine goes to… "
Bows sparkled and smiles stretched from ear to ear as an arena full of cheerleaders, dancers, coaches, and parents all stood up and went crazy for six girls who just became state champions. With the announcement, 18 girls from Elkhorn South's competitive team jumped into the air, whooping and clapping, but this wasn't their title. It was Elkhorn South's Unified Cheer Team who had just taken state.
As the six girls wormed their way through the floor full of people, complete strangers and unfamiliar teams clapped and personally congratulated the Unified girls on their victory. It was truly a celebration.
"When they announced that we got first, I was so happy because it was our first year as a Unified team, so walking away with a state champ medal and trophy for the school was an amazing feeling," sophomore Cambri Rolfes said. "The girls' reaction was really cool, too, because they hopped up with us and looked so happy."
Sideline cheerleaders junior Kate Aksyonov and sophomores Cambri Rolfes and Glenna Wyscarver, along with coaches Brittney Logue, Rachael Mimick, and Brooke Blythe, worked with the special education department and three talented girls, Jordyn, Ella, and Katherine, to create the school's first Unified cheer team, one of only three in Nebraska.
This was the first year that Nebraska created a category at State Cheer for Unified Sideline, where Unified teams competed with their own one-minute cheer. In order to qualify, there must be one cheerleader for every girl with special needs, and vice versa. However, while only three Sideline cheerleaders performed at state, the entire Sideline team practiced and cheered with Unified throughout the season, and they didn't miss the chance to journey to state to cheer on the Unified team on their big day.
Jordyn, a junior, cheers for the Elite Cheer Glow team, and always practiced and performed with a giant smile on her face and a confident voice. Ella, a sophomore, also dances outside of school for Dancing Beyond Limits- Adaptive Dance Nebraska, and has a contagious excitement for all things cheer. Katherine, a senior, has a reserved nature, but could immediately pick up and memorize any cheer. All three girls are involved with South's Unified bowling team and Circle of Friends, a group to assist with social development.
"My favorite part of this experience was getting to know the girls and become another friendly face that they can say hi to and talk to, in addition to performing at state for the first time and winning the state title, of course," Rolfes said.
At 9 AM, Feb. 15, with snow starting to fall, the cheer team kicked off a very long, yet exciting, day by boarding the bus heading to State Cheer. Katherine and Ella also joined the team on the trek to Grand Island.
Thirty minutes before warmups, the girls headed to the bathrooms to get ready. They changed into their navy shorts and pale yellow t-shirts, adjusting hair in the mirror. The final touch was to add makeup, and each girl proudly applied some red lipstick to top off the look.
"Getting ready with the girls was pretty fun because I could see their excitement start to build a little bit," Rolfes said. "It was fun to just help them fix their hair and makeup like a regular team would which was really cool."
In warmups, the girls watched as the Grand Island Unified Cheer Team practiced. Jordyn cheered them on, with well-wishes and hopes that they would win. When the time for the girls to use the mats arrived, they ran lines, practiced entering on and off, and ran through the cheer a few times. Then, it was time to go backstage.
"I was nervous, but also really excited," Wyscarver said. "You could tell the other girls were also really excited because they were smiling, and we were all talking and hyping each other up."
Backstage, the team waited in the corridor while another school was performing. Conversation  drifted to the focus of the night: Niall Horan, former member of boyband One Direction, and Ella's celebrity of choice. Ella repeatedly had the same question: "Will Niall see this?" The cheerleaders responded that they didn't know, but they could all pretend he was in the crowd. Be loud for Niall. Smile for Niall. Make this performance the best it can be for Niall. Grand Island High School's Unified Team took the floor. Storm's Unified cheerleaders moved behind the black curtain.
"Special education students at our school are so separate from the rest of the student body that they can easily be forgotten, so bringing them into some sort of spotlight and letting them have these opportunities is really important; without them, you couldn't get to know things about the special education students."
Behind the black curtain, during the transition between Grand Island and Elkhorn South, music was playing. Jordyn, overflowing with excitement, started to dance. The rest of the team thought "why the heck not?" and the resulting dance moves were also worthy of a state title. Before they realized, it was time to perform and step onto the blue mat.
"It was fun," Jordyn said.
On the mat, the cheerleaders got into their lines in a flurry of gold poms among a chorus of "Go Storm"s and "C'mon South"s. The captain called the cheer, and the Elkhorn South parents and cheerleaders not performing chanted alongside the Unified girls. The cheer was over before they knew it, and they spirited at the end, overcome with pride at their performance.
"My favorite part of Unified is probably watching each of their faces light up when they get out on the stage to perform, especially at State," freshman cheerleader Sophie Rife said.
The Unified Cheer Team had been meeting every other Monday for months to prepare for this moment. Practices consisted of stretching, learning cheers, and playing games like musical chairs. Throughout this past season, the entire Unified team also cheered and performed at basketball games.
"If it weren't for activities like this, special education students wouldn't have nearly as much opportunity to play sports and be involved with activities with general education students," Cambri said. "[They wouldn't] have the chance to compete in state competitions, like we did with cheer."
It was obvious to both the girls performing on the Unified Team and to the girls that had just witnessed the final result of months of hard work that this victory was worth more than just a state trophy. It was worth three new friends and a new perspective. The team served as an important step for the school in creating more integrated activities for students with special needs, and created an opportunity for everyone to be a part of something far bigger than a pair of pom poms.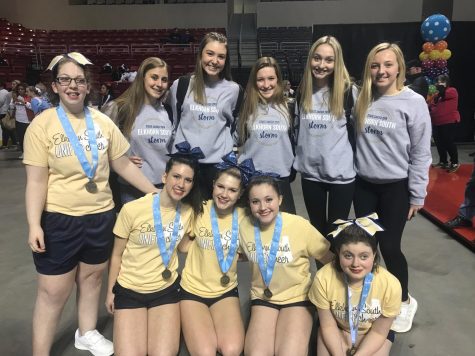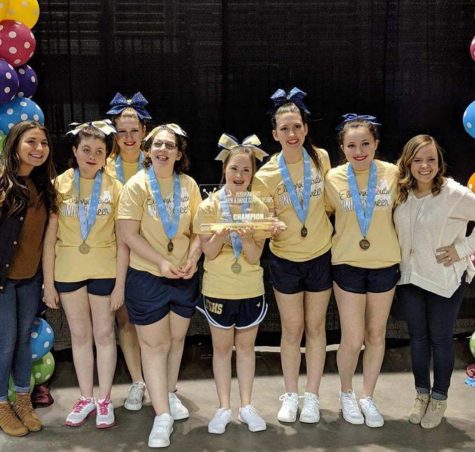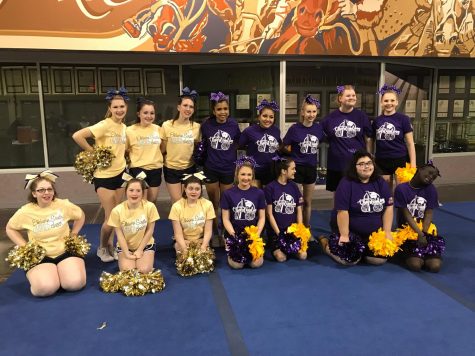 "[Unified] allows the girls to do a lot more than most of them can at other schools," Rife said. "It teaches them confidence [and] allows them to show everyone who they are and to build new bonds that they wouldn't normally have in the classroom."
About the Writer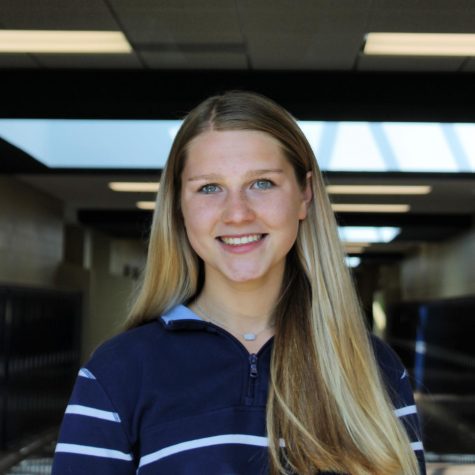 Kate Aksyonov, Senior Content Editor
Hi! My name is Kate Aksyonov! I am the Senior Content Editor, and I have been on the Storm Alert Staff for four years!