The Kindness of Elkhorn South
It's no secret Elkhorn South radiates kindness. Considering the world we live in, it almost seems like everyday comes with a lunatic news headline. Most of the time this is negative. The world doesn't need more media, politics, or crazy people, but it does need a crucial amount of kindness. The clubs of Elkhorn South have stepped up and taken on a huge role of delivering this kindness to the community we all call home. 
At the start of the year Elkhorn South's FCCLA club volunteered to make bandanas for animals. These bandanas were made to ensure that all animals are in top condition to get adopted. While emitting kindness to peers is important, it is just as important to make sure even the smallest creatures are treated with a loving heart.
Another club taking action into the kindness of Elkhorn South is FCA (Fellowship of Christian Athletes). Even though this club is in its first year, there is no hesitation to get out and make a difference. For the holiday season, members of FCA donated a total of 65 ¨blessing bags¨. The bags included items varying from socks to bottles of water, all good things with such an impact to someone in need.
While the winter season weighs down on everyone's mood, Elkhorn South's Diversity Club is making strong efforts to uplift students during this hard season. The club organized Candy Canes for Kindness and plans to pass them out during finals week. 
¨Students could buy a candy cane for a friend and attach a nice note- kind of like in Mean Girls except nice memos only,¨ Hazel Chong, member of Diversity Club, stated.
Seeing all of the kind efforts made by the different clubs at Elkhorn South is truly inspiring. It reminds people how much of a difference the small actions can make in the community. Going into this new year, everyone should strive to distribute kindness whenever possible. You never know who may need it the most.
Leave a Comment
About the Contributor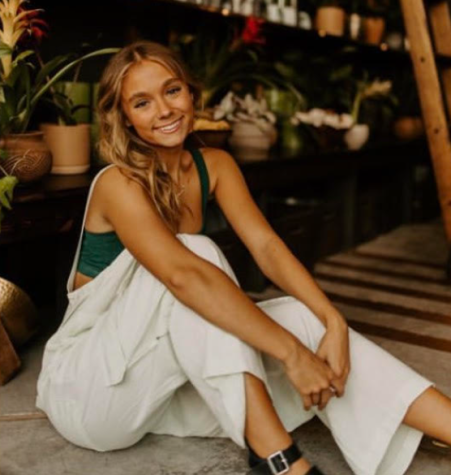 Sophie St. Amour, Editor in Chief
Hello! My name is Sophie St. Amour, and I will be a Junior this year. This is my second year on the Storm Alert Staff.