Winter Wonderland at Werner Park
Werner Park Holiday Light Special Santa's Rock n Lights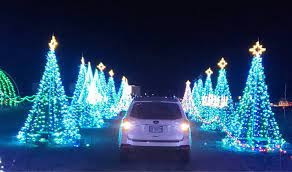 Starting around December, Werner Park hosts its annual Santa's Rock n Lights for people to come and drive through their winter wonderland. The lights are located just outside of Werner Stadium and stretch out for over a mile. The display is open all throughout December and it shows displays from your typical snowmen to even neon dinosaurs. 
I was quite impressed with the light display as it was incredibly beautiful to see. Make sure to mark out some of your time as it took me about 20-30 minutes to drive through. I highly recommend grabbing some friends and stocking up on hot chocolate, cookies, and candy canes to make your night even better.
My night started off with the long trek all the way to the Werner Park Stadium in Papillion with my sister and we joined the long line of cars which stretched all the way through the neighborhoods. After a while of waiting we paid at the entrance and began our journey through the lights.
We turned on some Christmas/holiday music and set off. There were so many things to see from diving in and out of tunnels to 3D lit up displays and miles of cords which lay all across the property. My favorite by far were the giant dinosaurs which lit up with a variety of colors and designs. I also enjoyed the numerous tunnels which were made up of both flashing and still lights which played in tune with the music. It was very versatile and there was definitely something for everyone to see. 
I would rate this experience overall a 10/10. However, I think that snow would have made this experience so much better, but there are still some days left in December for that to happen.
It was very enjoyable and something that I would recommend adding to your annual holiday festivities.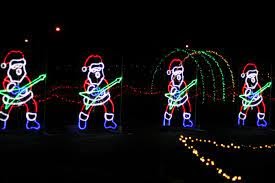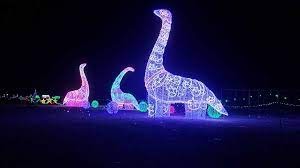 Leave a Comment