My Halloween Movie Picks
I've always gotten scared easily, avoiding horror classics like The Shining or popular series such as American Horror Story. Growing up, I'd always look forward to October, knowing that my birthday was on the 31st.  I'd watch Halloween movies after school every Friday night. Always finding a way to stray from any actual horror movies, I've compiled a list of the top 5 best, must-watch, PG movies for this season. 
This movie has always made the fall season feel like it's in full force. There are scenes that feature yellow and orange leaves on the ground, as well as all the pumpkins that sit on porches for Halloween. However, the plot would always lose my interest. Being lackluster compared to some of the other halloween movies, is what puts it at number 5. But I'll admit that the movie's cute shots of pumpkins and fall neighborhoods is what made it onto the list.  
#4: It's The Great Pumpkin, Charlie Brown       
The Great Pumpkin is one of the movies I've watched every year during fall. I absolutely love the way it's animated. The movie was based off of comic strips from the 60's. I love seeing how different the animation was back then compared to what it is now. The characters don't move as seamlessly or look anywhere near as realistic as they do today, but that's why I'm so fascinated by it. Overall, the movie is so colorful and well illustrated, that it's bound to get anyone excited for fall. 
This movie is such a good watch for Halloween. It's a stop motion film that uses clay figures. Growing up I hated stop motion movies,  Wallace and Gromit and Chicken Run, would never entertain me. I gave Coraline a chance a few years ago and really liked it. The movie is directed by Henry Selick, the same person that directed The Nightmare Before Christmas! In Coraline, a young girl finds a parallel dimension behind a door in her attic. It's such an interesting watch and leaves me thinking about the movie for days after. 
#2: Gossip Girl "Blair Waldorf Must Pie!"
Gossip Girl is a popular tv series that aired for 7 seasons, ending its last episode with 1.5 million people watching. The show is available to streaming sites like Netflix and Hulu. My favorite season of the show is Season 1. All the characters are young, in highschool, living in New York. I've never been to New York, but shows like Gossip Girl make the city seem so entrancing. I love this episode so much because it features what fall in the city looks like. Traditions like black friday shopping, and baking with friends and family are shown throughout the episode. Watching this is a must to kick off the start of fall. 
This movie has always been the highlight of the spooky season. It revolves around two teenage witches, played by Tia and Tamera Mowry. The two witches find out they were separated at birth and go on the journey of finding their birth mom. The plot features  everything I'd want to see in a Halloween movie. The Disney film came out in 2005, arguably the absolute best time for fashion. I may be biased because of the blue sequin tops and purple headbands that are seen throughout the movie, but I'll never stop making my friends watch it with me every year.  
Leave a Comment
About the Contributor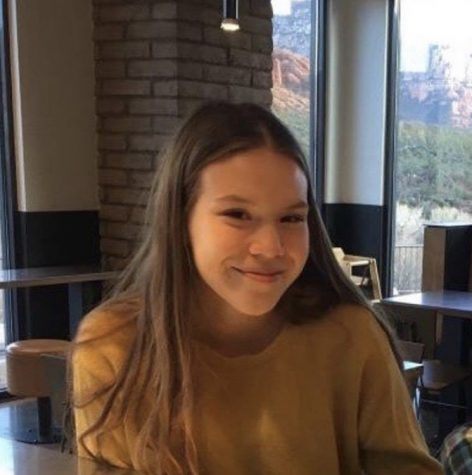 Addy Fowler, Reporter
Hi! My name is Addy Fowler. I'm a Senior at Elkhorn South and I'm so happy to be a part of Storm Alert this year!