A Banana Bread Recipe Just In Time For Autumn
The banana bread renaissance of the Coronavirus pandemic has comforted anxieties as well as encouraged more time to be spent baking. During chaotic times, people have been searching for ways to keep themselves busy. Some have turned to personal projects and video games, others finding peace and comfort in the kitchen with ambitious new recipes. 
At the beginning of March 2020, just as cities began to place social distancing orders due to Coronavirus, search interest in banana bread began to spike on Google. Over the quarantine, all sorts of new recipes were being shared and spread through social media, even through texts from my friends showing me a new meal they tried to make. 
As baking grew more popular, I really started to fall back into an old interest of mine. In the past, my mom had always followed a specific recipe, the end result being a perfect loaf of banana bread. The weird resurfacing of banana bread made me really eager to jump back into this hobby that I had forgotten about. 
The rediscovery of my love for banana bread led to a trip down memory lane, I thought back on all the recipes my mom and I had used to celebrate holidays. Autumn was my favorite season to celebrate because my birthday is on Halloween, October 31st, so the excitement of fall and Halloween always seemed to blend together during that time of year. 
With Autumn being the season I look forward to most, I couldn't have been more excited when the season started this past Tuesday. I got home from school and chose to celebrate like I did growing up; I baked the banana bread recipe that my mom and I made together all those years ago that I had grown a newfound love for over quarantine. My anxieties from school completely left as I followed the recipe. It felt like a weight was lifted off my shoulders. 
Through quarantine, one of my favorite hobbies resurfaced and I remembered just how important it is to make time for yourself. Practicing something I really enjoy despite not being terribly good at it, is something I've found a lot of comfort in. 
So the next time that the weather is cool outside or school becomes a stressor, the online recipe I've followed for years, http://chaosinthekitchen.com/2010/03/banana-bread/ , can really make you appreciate the little things. 
About the Writer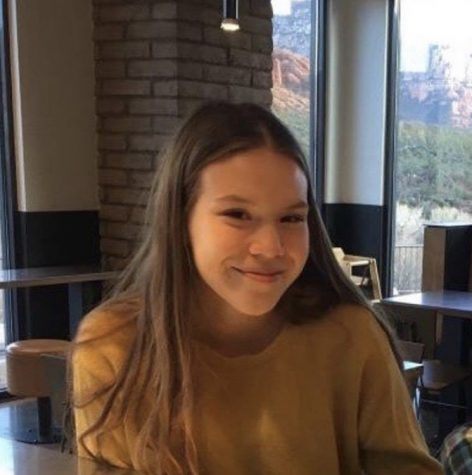 Addy Fowler, Reporter
Hi! My name is Addy Fowler. I'm a Junior at Elkhorn South and I'm so happy to be a part of Storm Alert this year!