Village Pointe Reopens for Business
A few days ago on May 4th, many businesses started reopening their doors with added precautions for safety. As summer quickly approaches, a lot of us have been wondering if we'll be able to enjoy the same summer activities we've always loved. One place that is frequently visited during the summer is Village Pointe, an outdoor mall with lots of good food and fun clothing stores. After checking their website, Village Pointe is open again for business! While a large majority of their stores have chosen to remain closed, some of our favorites are thankfully back again.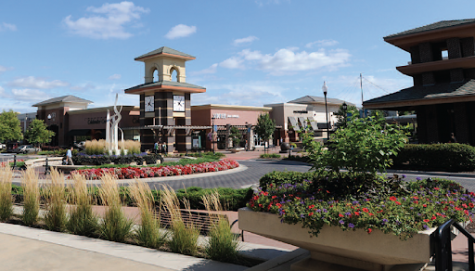 While it's especially important to stay safe during this time, it's so important to support businesses and the people who are still working. As long as we keep acting cautiously, more businesses will hopefully be able to reopen soon! Make sure to thank the people working when you visit these businesses because these are difficult times for everyone. Stay safe, and enjoy your summer!
Here are the stores that are remaining open with adjusted hours:
 American Eagle
Alter'd State
Scheels
DSW shoes
Marcus Cinema
Tradehome Shoes
Garbo's Salon
And while many of our favorite food places have still kept their dining rooms closed, they are available for takeout//delivery! So make sure to visit your favorite restaurants in Village Pointe and show these businesses some love during this difficult time! 
Here are the food places doing takeout/delivery:
Cold Stone Creamery
Kona Grill
Fuzzy's Taco Shop
Paradise Bakery and Cafe
Scooter's Coffeehouse