20/20 Vision
Much to the chagrin of "Moderate Democrats," Bernie Sanders won Nevada, also anointing him with the "Triple Crown", winning the Iowa caucus,–though Pete Buttigieg did try to claim victory before a single vote had been tabulated–the New Hampshire Primary, and now the Nevada Caucuses. If the Mayor Pete trick had been pulled in a Latin American country, Buttigieg and the OAS would have pushed for intervention and the installation of the U.S. military to ensure a "smooth transition to democracy". 
We've come a long way from needing two stages for the Democratic Debates because there were more people running for President of the United States than there are in the average Elkhorn South class. And just like a class at Elkhorn South, there is a lack of diversity. Sure, the people on stage may yell and hiss at each other, and pretend that at least the field whiter than Wonder bread or croquet at least has some ideological diversity. But this does not change that we no longer have any non-white people running for office, or that Joe Biden is now the youngest man in the field (in the wake of the Buttigieg dropout). 
Biden won big in South Carolina. This does not make him the frontrunner for the Democratic nomination, however, going into Super Tuesday, Bernie Sanders still holds a commanding majority of pledged delegates, making him still the clear frontrunner. Meanwhile Pete Buttigieg, Elizabeth Warren, and Amy Klobuchar who performed well enough in the first few primaries starting in Iowa and New Hampshire, have fallen behind in more diverse states like Nevada and South Carolina causing Pete Buttigieg and Amy Klobuchar to suspend their campaigns, and endorsing Joe Biden. This move was seen by many as a consolidation of the moderate wing of the Democratic party in an attempt to slow Bernie Sanders' momentum.
Now might be an appropriate time to remember the candidates we've lost along the way. For anyone who does not suffer from the internet brain poisoning like me, here are the current standings of the Republican and Democratic Primaries. (oh yeah, Republicans exist!?!)
Still Running
Bernie Sanders, Joe Biden, Elizabeth Warren, Tulsi Gabbard, Donald Trump, Bill Weld
Dropped Out
Pete Buttigieg, Amy Klobuchar, Cory Booker, Andrew Yang, Tom Steyer, John Delaney, Julián Castro, Kirsten Gillibrand, Kamala Harris, Marianne Williamson, Jay Inslee, John Hickenlooper, Wayne Messam, Beto O'Rourke, Tim Ryan, Mike Gravel, Eric Swalwell, Seth Moulton, Michael Bennet, Bill de Blasio, Steve Bullock, Richard Ojeda, Joe Sestak, Deval Patrick, Mark Sanford, Joe Walsh, Mike Bloomberg
It is unclear who will keep the majority of pledged delegates, but the two most likely outcomes with current polling is either 
The Democratic Convention in Milwaukee will be a coronation ceremony for Bernie Sanders because he will meet the necessary threshold of pledged delegates
OR
Milwaukee will be resolved in an unsanctioned cage match, also known as a brokered convention. If Bernie Sanders wins, the party wins, but, if the party splits they will, beyond the shadow of a doubt, lose.
About the Writer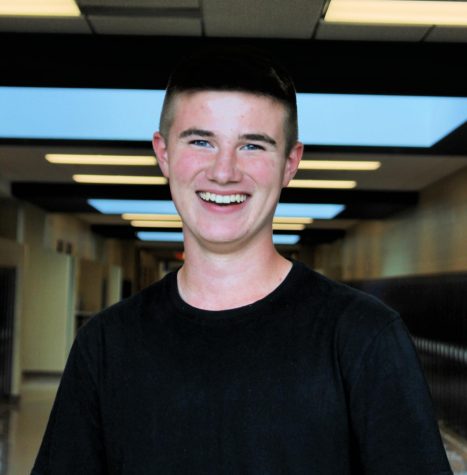 Joey Schafer, Junior Reporter
Hello! My name is Joey Schafer. I am a columnist, reporter, and law blogger. This is my second year on the Storm Alert Staff! 

Follow me on Twitter...