Senior-night success for the Storm
Wrestling celebrates their seniors with a win against Elkhorn High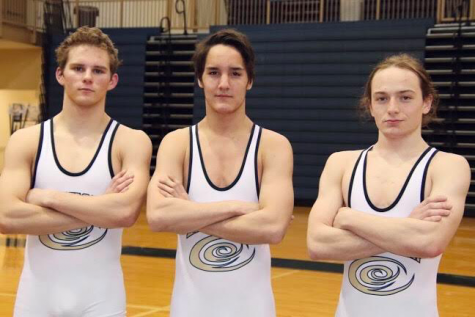 At their last home competition of the season, Storm wrestling celebrated their seniors on Tuesday, February 4th, with a win against Elkhorn High. The team finished the duel in 30 minutes with a decisive 55-24 victory for Elkhorn South on the team's senior night. 
Seniors Nick Groth, DJ Schuman, and Noah White were commemorated before the competition began with an announcement. Wearing white singlets, typically worn for a championship round, the seniors distinguished themselves from the team's navy uniform to signify their last home competition.  
"Senior night was very special and it was really cool to see the stands full and to have all my friends and classmates cheering me on," Groth said.
Groth has enjoyed this past season that has been "even better than expected." As a whole, the Elkhorn South wrestling team has also had a rewarding season this year, with a Storm record of 14-3 in duels and a top-ten team standing in the state. Wrestling Coach Bressler attributes part of this success to the three seniors. 
"They work extremely hard and the effort has paid off," Bressler said. "Elkhorn South has not been close to the top ten in the past."
Groth, Schuman, and White have all been a part of the team since their freshman year. 
"I would say the biggest thing I have learned is that, even though the other guy is supposed to be better than you, anything can happen," Groth said.
Over the years, Groth has also recognized that although wrestling is made up of individual matches, it is still a team sport. Because of the team's success, Storm wrestlers now move into post-season tournaments that could lead to competing at the individual State tournament.
According to Bressler, this year's seniors have demonstrated the growth of the wrestling program and have had a positive influence on the team. 
"DJ Schuman, Nick Groth, and Noah White are great examples of how the wrestling program has changed over the past couple of years," Bressler said. "All three seniors have provided leadership to the underclassmen because they lead by example."
About the Writer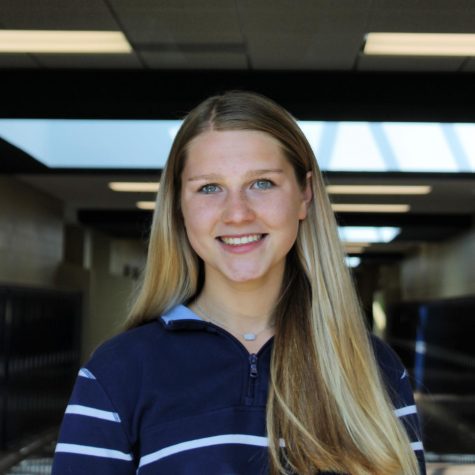 Kate Aksyonov, Senior Content Editor
Hi! My name is Kate Aksyonov! I am the Senior Content Editor, and I have been on the Storm Alert Staff for four years!