Dominating DECA
Elkhorn South finds success at first competition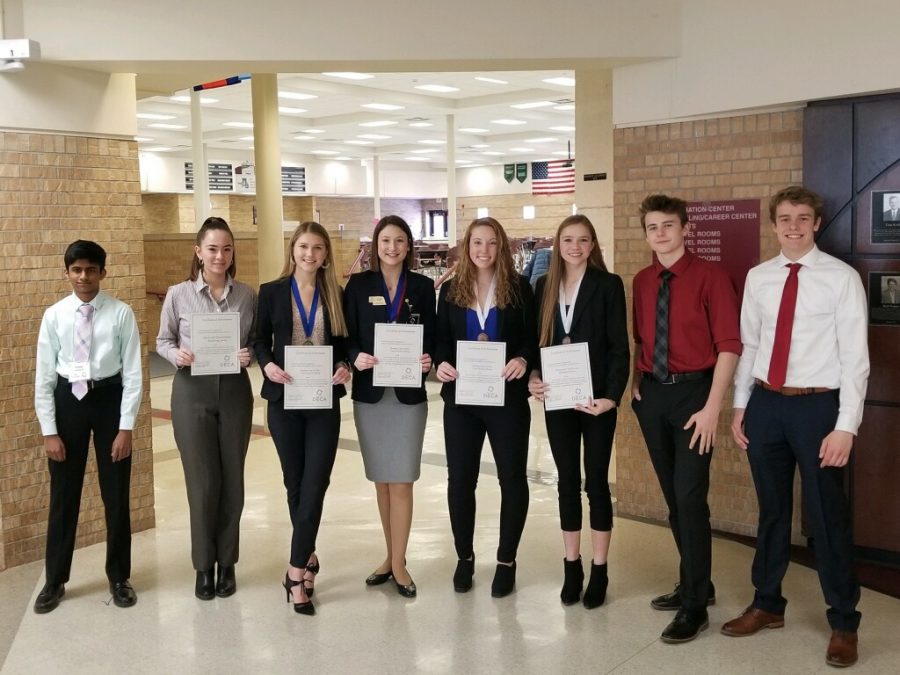 Saturday, January 16th, 11 students from Elkhorn South's DECA chapter attended metros for their first competition of the year.
DECA, sponsored by Ramsey Dolesh, is a student activity that focuses on preparing students to excel in marketing and business. 
 As one of the biggest clubs at South, there are numerous ways to get involved in DECA. The group organizes many service activities, including a DECA dodgeball tournament and quarterly donut sales to fund raise for the Muscular Dystrophy Association.  On top of engaging with the school, members can grow their business skills and network at DECA conferences and competitions. Students have the opportunity to compete three times a year: locally at All-Metros, state-wide in Lincoln, and nationally in Nashville. 
For students, the day started at 8 AM, consisted of a thirty-minute improvised roleplay with a judge and an hour-long business test, and then finished at 2 PM with awards.  Held at Millard South, All Metros is used as an opportunity to prepare students for State DECA this upcoming March. 
Last Saturday, Elkhorn South placed in numerous events. In the Business Law and Ethics Team category, seniors Kate Aksyonov and Skyler Evans placed first, senior Claire Lyons and sophomore Alaina Lorkovic placed third, and two other teams, senior Will Nixon with junior Jack Smiley and seniors Jojo Epp with Mia Lutt, placed within the top eight. Junior Maria Pfannenstiel also placed third in her individual category of Restaurant and Food Services Management, and sophomore Veronica Garzon-Puente placed top 8 within her individual category of Sports and Entertainment Marketing.
The chapter looks forward to the rest of the competition season.
About the Writer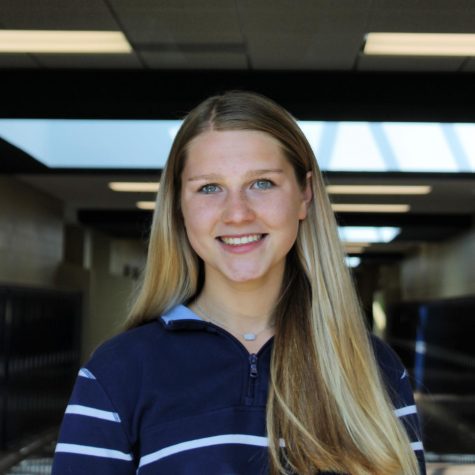 Kate Aksyonov, Senior Content Editor
Hi! My name is Kate Aksyonov! I am the Senior Content Editor, and I have been on the Storm Alert Staff for four years!