Issue 2 Editor's Note
We're still getting used to it. Distribution day just passed and the second issue of Storm Alert magazine hit the halls Wednesday December 18th. With this issue, we really focused on correcting our mistakes with the first one. We wanted to make it better for you guys, and I think we accomplished that. 
So many students were picking up the issue and reading it, and so again, I cannot thank you guys enough. This second issue, the staff definitely put extreme thought into what our readers want to see. There is just about anything for everyone in this issue.
Another thing I know the editors specifically focused on is design. As the readers will see, we upped our game. Each page looks so flawless and truly is unique to the story, thanks to our design editors Calli and Allie. 
However, we can't forget about the staff. Our reporters worked hard so that stories like the Tony Feature, the choir teacher feature, and even the poll about coffee could be printed. 
On another note, Tony being the front cover was so fun to do. He had no idea it was happening (frankly we didn't either until the last minute), but it was so fun to reveal to him his feature. The video of his initial reaction is posted on our twitter.
Overall, I'm so thankful for our readers and staff for another successful issue. After break, we will all come back with fresh and new ideas in order to make issue 3 even better.
About the Writer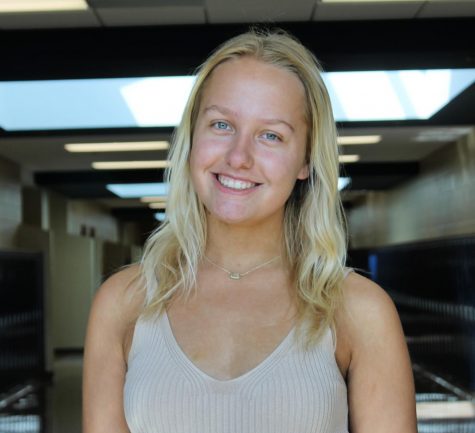 Sarah Shatel, Senior Web Editor
Hello! My name is Sarah Shatel, and I am the Senior Web Editor! This is my third year on the Storm Alert Staff!