Hallmark Movies: It's a Love Hate Thing
Hallmark movies one either loves or hates. Many people believe they are terrible movies and a waste of time to watch. While others spend all their free time rewatching the same movies every year. 
This year I decided to embark on the endeavour of watching my first ever Hallmark movie. I will admit I am one of those who have a hate relationship with Hallmark movies so I went into this endeavor with a negative spirit. 
My only idea of a Hallmark movie going into this was of my grandma snuggling up on a cold winter's day ready to watch the same love story for the millionth time. And don't get me wrong I love my grandma, but that doesn't create the most idyllic picture for me.
Deciding to pick a movie to watch wasn't that difficult. They each boiled down to the repetitive storylines of a grinch of a man who falls in love with a small town girl. 
The movie I ended up watching was Christmas At Graceland: Home For The Holidays. Through further research I learned that there is already a Christmas At Graceland film. But don't be fooled the new one is not a sequel. The movie critic in me hates this. A second movie of a series should follow along with the characters from the first movie. That is one of the concepts of Hallmark movies I will never understand. 
Despite my preconceived notions of what this movie would be, I did find myself enjoying all of it. It's relaxing to watch a movie and not have to put any thought into it. 
My favorite part was the simplicity of the storyline. There's no guessing of what could happen. The characters in the movie had total opposite personalities, and in a fairytale world that creates the perfect love story. 
I will admit my hatred towards Hallmark movies has now turned into a love. It's the perfect type of movie to watch during the holiday season.
Hallmark movies will continue to be made fun of, but in the grand scheme of it all. Hallmark movies are a big hit. Every year during the holidays, people from all over look forward to watching all the new Hallmark movies.
The acting may not be up to par. And  it can't be compared to Meryl Streep. But Hallmark movies are not supposed to be blockbuster films. They simply bring the cheesy holiday spirit into every home.
About the Writer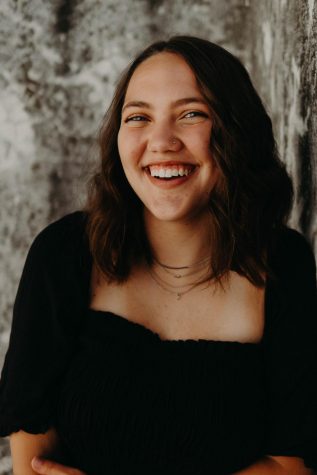 Mila Skrivan, Content Editor-In-Chief
My name is Mila Skrivan and I am the Content Editor-In-Chief. This is my second year on the Storm Alert Staff.