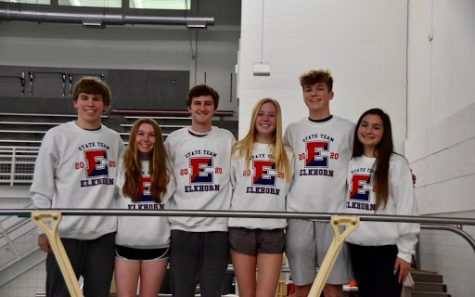 Emma Morris, Journalism Student

May 14, 2020
Bounce, bounce, bounce. The ever-constant pattern of a basketball bouncing was all too familiar to Emily Sutter.  It was going to be Sutter's 11th basketball season. However, something was different this time. Just days into practice, Emily playing basketball freshman year. Emily competing at state...
Calli Gregory, Senior Design Editor

February 22, 2019
Swim, eat, dive, sleep, repeat. This endless cycle tells the timeless tale of what it actually looks like to be a part of aquatic sports during the winter season. For swimmers, the day begins before sunrise. At the gym before 6, the swimmers know what it is like to lose sleep for something they love. Swimming...