Big cleats to fill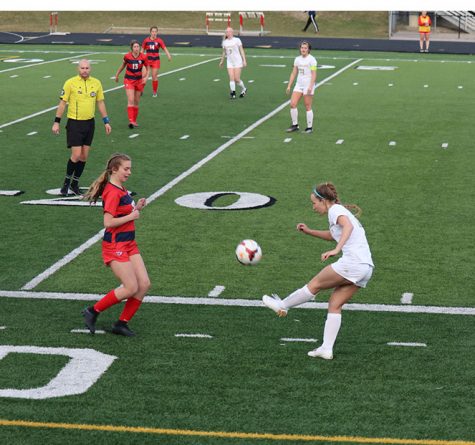 Girls rule, at least in the case of soccer. Many of the athletic scholarships and commits that Elkhorn South has received are from the girls soccer team. There are seven girls committed to schools this year, and last year 11 girls were committed. However, the numbers do not stop there.
Women's soccer is an extremely competitive sport, with plenty of scholarships to go around, if the hard work is there. For girls at Elkhorn South, it is. This year, our seniors reflect on their years playing on the field in navy and gold.
¨If I had one word to describe my experience of playing soccer at Elkhorn South, it would be love. I love all of my teammates and coaches, and they have pushed me to do things I never thought I could do,¨ senior Jordan Vanderloo said.
Vanderloo is a forward for the girls soccer team and plans to play at Creighton starting next fall semester.
¨All of the people around me influenced me in this decision,¨ Vanderloo said.
Staying supportive of each other is a huge part of the girls soccer team. With the practices, games, and team bondings these girls do throughout the spring and off season, they get to know each other on a totally different level.
¨The support from the high school team has been extremely helpful. Since I've grown up with the girls, we have always wanted what is best for each other so the support is always there,¨ senior Skylar Stueckrath said.
Hours and hours are spent together, so anyone can imagine how inseparable the girls can become. Almost every year the girls seem to become closer and closer.
¨I love how close the team is this year. We have bonded so well and always talk to each other off the field,¨ Stueckrath said.
In all sports in high school, seniors tend to be the leaders of the team. Leaving the right legacy is another major part in girls soccer at Elkhorn South.
Stueckrath is plays the wing and forward position for the girls varsity soccer team. She has been playing since she was four and now plans to continue her soccer career at Wayne State College, but not before leaving her own legacy.
¨I plan on leaving a legacy by hopefully winning state,¨ Stueckrath said.
Although obvious, winning state is always the goal for any high school team. However, other players have a different approach on leaving behind their name.
¨As a senior, I hope to leave my legacy to always keep a positive attitude. No matter the situation, being positive always helps and makes everyone be a little more happy. Also, I hope that everyone remains to stay competitive and always gives it their all,¨ Vanderloo said.
So much time and effort has been put into this year by everyone on the team. No matter who it is, all of the girls have poured in their extra time to this team.
¨When I graduate, I hope to pass on my leadership to next year's seniors, and I hope that they are able to continue the amazing team chemistry," senior Regan Anderson said. "This year has really been special and I don't want everything that we have worked towards together this year to go to waste in the coming years after I am gone.¨
Being a senior comes with a ton of responsibility and leadership. For the girls on varsity soccer, they will have some big shoes to fill next year, and hopefully they will achieve everything if not more than the seniors now hope for.
About the Writer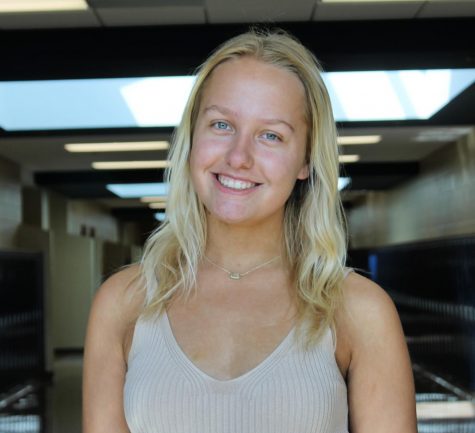 Sarah Shatel, Senior Web Editor
Hello! My name is Sarah Shatel, and I am the Senior Web Editor! This is my third year on the Storm Alert Staff!