So what actually is DECA?
Students explain why they are involved with DECA.
Hang on for a minute...we're trying to find some more stories you might like.
239 students are the proud owners of "the dopest shirts ever" as advertised by sponsor Dolesh. This year's main selling point for DECA is a pale pink long sleeve T-shirt with navy details. Chances are, with so many students wearing these famous shirts, students will recognize the club everyone sees in the hallway, yet few actually know about.
Junior Skyler Evans also only joined for the "cool DECA shirt", and now, she is heavily involved in the club as a chapter officer and possible state president. To Evans, the ambiguity surrounding DECA is one of the most frustrating aspects.
"A lot of people don't even know what DECA stands for," Evans said. "I think it's stressful to find a good way to show other people why DECA is so important to me."
DECA, a much catchier way of saying "the Distributive Education Clubs of America," is an activity that really can be for everyone. In addition to helping the community through events like "Trick-or-Treat so others can eat," a school cleanup, and donut sales to raise money for different charities, DECA has a competitive edge.
Elkhorn South DECA recently attended the Metro Conference, and almost every team placed within the top 12 of their category. Junior Jojo Epp was involved with DECA for the first time this year. After competing and placing at Metros, she found the activity to be easier than expected.
"My partner and I thought it'd be so much more stressful than it was," Epp said. "After competing once, I can't wait to go to state."
Members can compete either individually or, most commonly, with a partner in a variety of events that range from "Apparel and Accessories Marketing Series" to "Business Law and Ethics." DECA takes aspects of everyday life, such as fashion, cars, and sports, and creates an educational environment to explore these areas from a professional perspective.
As part of the competition, students take a general test pertaining to their event. They then engage with a judge in a 15 minute roleplay where students solve a business dilemma.
"My favorite thing about DECA is going to the competitions and doing role play," Epp said. "It's so fun, and it feels like you're actually in the business world."
Outside of winning awards and career prep, DECA provides a community aspect through charity events, partner activities, and networking with other chapters.
"It's really about confidence and working together," Epp said.
So far, Evans' favorite experience in DECA was SCDC her sophomore year. As her first time in a DECA environment, Evans and partner junior Kate Aksyonov placed first in their category and received a bid to Nationals. Competing at state was a great experience for Evans as, while she may not have known what she was doing at first, she enjoyed going through the event with a partner and getting to explore Lincoln in their free time.
State is an obscure part of DECA that many look over, but is what Epp is most looking forward too.
"I got involved [with DECA] because I felt like it'd be a good way to participate at school and meet new people," Epp said. "Also I really wanted to miss school to chill in Lincoln for a day at state. I highly recommend joining DECA!"
While many may face nerves at the thought of competing, Epp and her partner, junior Mia Lutt, emphasize that having a partner and friends encouraging them in the activity lessened the fear factor of competing. Overall, whether it be a social activity or a business experience, DECA is what one makes it.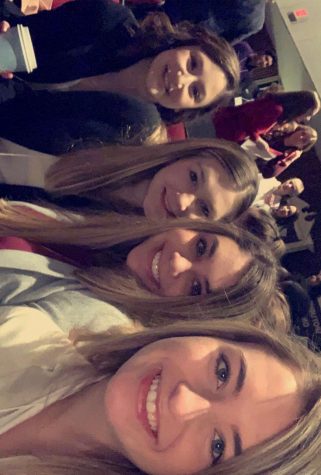 "I like DECA because it stands for things that I appreciate," Evans said. "It teaches you leadership skill, business skills, and public speaking skills; all tools you can use in any career field. It just teaches you how to be confident and a leader.
About the Writer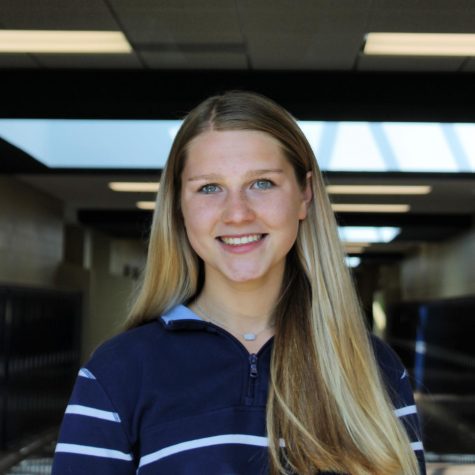 Kate Aksyonov, Senior Content Editor
Hi! My name is Kate Aksyonov! I am the Senior Content Editor, and I have been on the Storm Alert Staff for four years!