Brockhampton: Impressive yet unexpected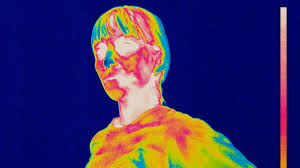 Rap group, Brockhampton, has just released their fourth record titled Iridescence.  Unlike their previous three albums, this takes a more delicate approach at rap, while still keeping a mosh-like nature.  Brockhamptons newest album not only demonstrates a successful use for softer beats, but also incorporates more serious subjects.
Iridescence includes 15 tracks, one of which is an interlude.  The interlude titled ¨LOOPHOLE¨ speaks about how fame is such a desire.  So much so, that they are willing to let anyone handle the business, as long as they are able to make music and share it to the world.
The interlude is not the only track to discuss the groups rise to fame.  The song ¨NEW ORLEANS¨ serves as the albums intro. Doing almost anything to achieve money, fans, success, and more, is portrayed in the chorus with lyrics such as:  ¨I been down too long, brother; tell the world, I ain't scared of nothin'¨ With a fast and catchy beat, fans are able to see a view into the life of the band.
Besides discussing fame, the album also wonderfully demonstrates their soft side.  The song titled ¨TAPE¨ is raw and personal as the boys discuss challenges, fears, and insecurities.  A simple drumbeat interrupted by a soothing, violin instrumental conveys the emotion of the group in such a powerful way.
Besides such strong lyrics, this album and its contents are extraordinary.  While the previous albums were a triumph, Iridescence is on a higher playing field, as it is much more balanced overall.  Unlike other rap albums such as Astroworld by Travis Scott, Brockhampton properly uses lyrics without demeaning women.  Instead, they take a more sophisticated and interesting approach at the rap genre.
An impressive, yet unexpected album by Brockhampton, should be listened to and deemed as an effective work of art.  Lyrically genius, catchy, interesting composition, and more could be used to describe their latest album. Iridescence works in more ways than one, proving there is definitely something methodical missing from rap today.