The Battle Behind Concert Tickets
Fans and Students Fight for Tour Tickets
A seemingly flawless way to buy tickets has recently received loads of backlash from angry fans. From tours hosted by Taylor Swift, Morgan Wallen, and more, Ticketmaster has failed to be a reliable source of tickets. The anxieties of trying to buy concert tickets are already hard to navigate, and a crashing website simply makes everything worse. 
Taylor Swift shocked the nation when she announced tour dates for her "Era's Tour" in early November. Fans knew the process to buy tickets would be comparable to World War 3, so they mentally prepared themselves. However, Ticketmaster had no idea that thousands of fans would be rushing to the website as soon as the presale time opened. 
Hundreds of people were sharing their annoyances via TikTok and Twitter because they had been waiting in the "queue" for hours upon hours. There were also numerous people who had to go through hours of trouble just for the website to crash as they tried to hit checkout. 
Many students at Elkhorn South also tried their best to get a hold of these tour tickets. They had to keep their phone on and watch to see if they moved up in the line of 2000+ people while also trying to focus on schoolwork. 
Senior Elsa McGrain braved the crowd and succeeded at obtaining tickets after waiting nearly 11 hours for her confirmation email. 
"I was extremely frustrated and it was hard to focus in school because I was so stressed,"  McGrain said. 
The motivation that fans in the Midwest had for these tickets is incredible as Swift is only performing in stadiums. This gives these fans the choice between Minneapolis and Kansas City which tremendously increases the demand for tickets. 
Due to the minimal supply of tickets, Ticketmaster had an unsurprisingly hard time keeping up this high demand. They publicly apologized for the numerous crashes of their websites and understood that those faults completely altered the plans of thousands of fans. 
The Swift Tour is not the only time they had trouble giving everyone what they wanted as Wallen released tickets just weeks afterwards. Wallen's tour is also high in demand and people experienced the same issues with this website. 
It was inevitable for Ticketmaster to crash so many times and have as many issues as it did. However, fans expected more from this site and left feeling extreme disappointment. This disappointment caused fans to not want to return to the website and find a new way to get concert tickets in the future.  
Leave a Comment
About the Contributor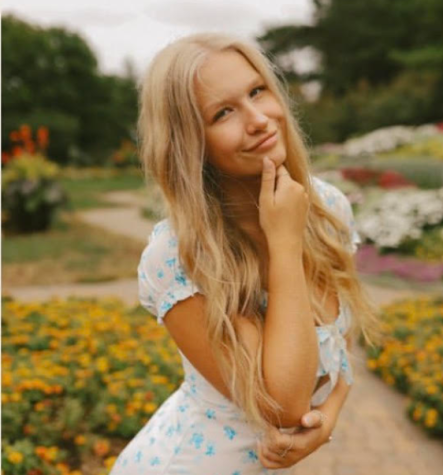 Kate Shatel, Editor in Chief
Hi! My name is Kate Shatel and this is my second year on staff. I am excited to write stories!