What I Have Learned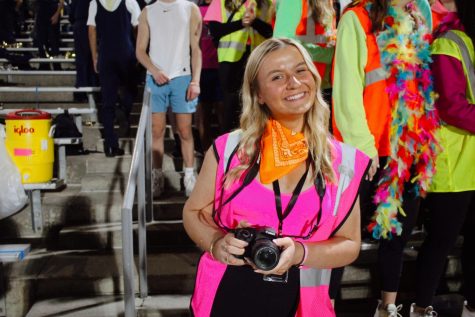 As Summer break rapidly approaches, I feel like it can't get here soon enough. Although I am so excited to move on from high school and see what else the future holds, I can't help but look back on my time at Elkhorn South and be grateful for the lessons it has taught me. 
High school is one of the weirdest yet most influential times of a majority of people's lives. New people, classes, and a completely different environment than anything you have experienced before. All of these components make it four years that are difficult to forget.
One of the most important takeaways from my time at South was to get involved in activities and branch out of my usual comfort zone. I tried tennis, volleyball, basketball, magazine, show choir, and a variety of different clubs like HOSA. 
For me personally, I never had the intention of joining the school magazine. I started the second semester my junior year but really got involved this year as a senior. I jumped in to take pictures at football games and my love for photography and writing took off. The class really gave me an outlet for creativity and I got to learn the ins and outs of newspaper writing and photography styles. It has allowed me to grow new relationships and develop a passion for creating. 
Most importantly, I have learned to be present in the moment this year. Senioritis hits and it hits hard. As much as I can't wait to leave high school, I want to be thankful for the teachers that have made it enjoyable and the people who have put a smile on my face.
Leave a Comment