Students of Color Alliance Host Clothing Drive for Afghan Refugees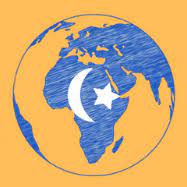 With a strew of natural disasters, a rise in Covid-19 cases, and most recently the Taliban takeover, millions of Afghans have fled the country in search of refuge. In 2021 alone, an approximated 50,000 Afghanis sought refuge in the United States. The state of Nebraska, specifically Omaha, is home to hundreds of said migrants. Elkhorn South's Students of Color Alliance Club (SOCA) took it upon themselves to help support these refugees during the winter season. 
"We partnered with Dear Dunya to do a winter clothing drive for Afghan refugees in the Omaha area," SOCA co-president and junior Hazel Chong said.
Dear Dunya is a non-profit organization founded by students in the Omaha area. It's mission is to garner attention and support for conflicted eastern countries. SOCA co-president and junior Faria Riazuddin, a founder of Dear Dunya, brought the idea of partnering with the organization to the SOCA team. 
"I'm the Director of Ambassadors for Dear Dunya and I wanted to bring it to ESHS," Riazuddin said.
The co-presidents became aware of the crisis in Afghanistan, and brainstormed ideas on how they could provide aid.
"We wanted to be able to support these refugees, especially during the severe winter season," Chong said, "and we knew a winter clothing drive would be a great way to help our community," 
The drive proved to be a massive success, as over 143 pieces of clothing were donated over the span of the donation window. 
"We originally only had one donation box in the front office, but we soon found bags of clothing lining the walls every single day," Chong said.
The "season of giving" may be coming to an end, but SOCA has no plan on ending their charitable activities once the season's over. With hopes of their next drives being as successful as the clothing drive, SOCA will continue to host drives and provide charitable opportunities throughout the school year. 
"It was really great to see the vision come to life," Chong said, "and it was especially heartwarming to know that despite everything going on." 
Leave a Comment