Christmas Card Craziness
If your mom seems to have lost all of her composure during the month of December, it is definitely because of the annual Family Christmas Card. All moms are notorious for putting most of their time and energy into making this card look perfect in order to show off to all their friends. They believe that these paper cards with a family picture on them will make or break the entire Christmas Season. 
The first order of business is obtaining the perfect family photo. Be prepared to take every picture possible from about September to Thanksgiving until your mom decides that the worst photo possible of you is the one that will be used. I believe that moms will do absolutely anything in order to embarrass their kids in order to get another picture that could be thrown onto the list of options. Having the most picture-perfect family is for sure at the top of the checklist for creating the best Christmas card. 
However, one of the most stressful days of the entire holiday season is the day when the entire family sits down together to stuff envelopes and lick them shut until all of the saliva in your mouth has disappeared. It is a race against the clock to get each envelope addressed and add your mom's most festive return address labels to the top left corner. This day also entails creating your family's best assembly line and assigning each member a specific job in order to be as efficient as possible. Once you think everything is done, your mom will remind you that she hasn't gotten any stamps yet and you and your older sister need to go pick some up before the store closes in 15 minutes. 
The stress that Christmas Cards alone bring to the holiday season is ridiculous and unnecessary. I now understand why many of my mom's friends have stopped sending them out and simply posted a few pictures on Facebook and called it good. Although these cards are not what I look forward to when the Holidays roll around, it is all worth it when you see how accomplished your mom looks and how proud she is of her family each and every year.
Leave a Comment
About the Contributor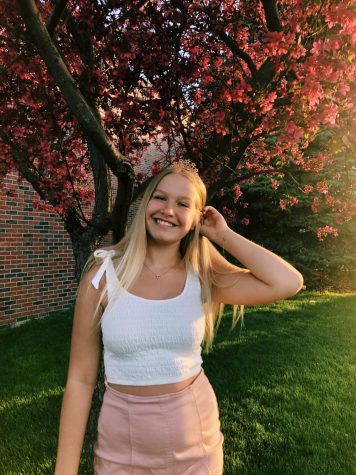 Kate Shatel, Reporter
Hi! My name is Kate Shatel and this is my second year on staff. I am excited to write stories!