Homecoming looks different here…
 2020 has thrown countless curveballs at everyone this year which is why there was no surprise our annual homecoming dance at Elkhorn South had to be cancelled. This announcement was heartbreaking for all students, especially Seniors. Their senior year has already been off to an abnormal start, and now their final homecoming dance has been taken away. 
"I imagined my senior homecoming to be the best out of the 4 years here, I think everybody wants it to be because it is one of your last dances during your high school career. I imagined this night since I was a freshman and always thought it would be a big moment with all of our seniors on the step and being together for a fun night one last time before we all go off to college," said Leah Nordstrom. 
Just like the majority of the senior class, Leah has tons of school spirit and has so much fun at school events. The actual homecoming dance however is not the only thing Seniors will be missing out on. The best part about homecoming season is arguably the week before. Homecoming week is often filled with spirit days, powder puff, and the most energetic football game of the season. 
"I imagined a full stadium, not just seniors and family. I feel like the atmosphere will be different [and the game] definitely won't be as loud," Nathan Nelson says.
 Nelson is a senior on the football team and has seen seniors light up on their last homecoming game which is something he looked forward to for three years. Now that it is his turn for that senior year homecoming game rush, he will have to listen to cheers muffled through masks and hope that the select one hundred of his peers are there to be loud. 
"Homecoming was always one of the most exciting things about high school because of all the activities around the event, the football game, picking out everything from your dress to your makeup, pictures, dinner and the dance itself," Leah said.  
The entire concept of homecoming will be missed this year since many will not be shopping for dresses, stressing out about dates, or taking cute pictures surrounded by friends. Being a senior and having to miss these timeless memories has to be tricky, but the Class of 2021 is prepared to take on any obstacles. 
Leave a Comment
About the Writer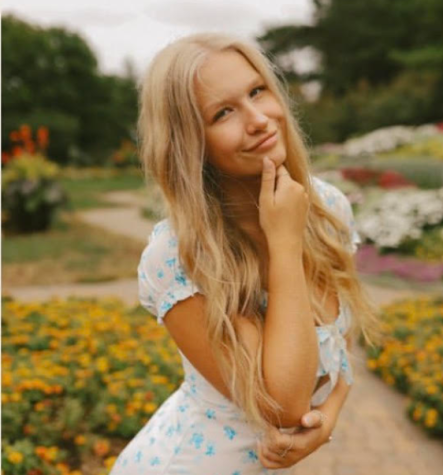 Kate Shatel, Editor in Chief
Hi! My name is Kate Shatel and this is my second year on staff. I am excited to write stories!