Making Memories Last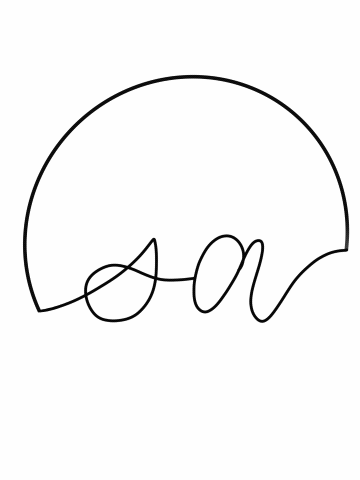 High school is a pivotal moment in life. They are the years that you will never get back, but forever look back on. And as much as it hurts my soul to say "Take a picture, it'll last longer." It's our goal as a magazine. Instead of putting all these memories to waste we are putting it down in words and pictures to last forever.
Alongside our wonderful advisor, Mrs. Miller, I am ready to take on the role of Content Editor-in-chief among the other editors. As a writer, my goal is to make each piece feel conversational. I want the reader to feel me in whatever I write. That being said I am so excited to write pieces on all things fashion, music and life.
This year a grand total of five people including myself returned to the Storm Alert staff of 2020-2021. That being said, I'm so excited to work with 10 new members. Now let me brag about this year's staff.
To start this off right I just have to introduce our Design Editor-in-chief, Cambri. While I'm at home 24/7 due to COVID, Cambri is on site everyday doing it all. She has it all together, from running our socials to leading the staff. And don't even get me started on her ability to write and design. Cambri truly is the best Co-editor-in-chief I could ask for.
Next is our Web Editor, Emma. Let me tell you, this girl has completely changed our website and for the better. Every piece she writes is filled with passion and perfection. She is not afraid to speak up, lighting all her stories on fire. As this is her Junior year I am thrilled to pass the baton off to her next year.
Joey, Joey, Joey. What do I even say about him? He has endured a lot over the years on staff. Being the only boy on staff for part of last year, he made it out alive. Not only alive but thriving. Joey might be our most outspoken writer. He speaks nothing but the truth at all times. At times I question the things he says, but then I have to remember it's Joey. This year he will be helping me as Content Manager, and I am so excited to work alongside him.
Following the loudest of the team comes, Nora. Nora is one with few words, but the funniest of us all. She is a jack of all trades when it comes to writing. She is our little genius, and that shows in each piece she writes.
This year we have a wide variety of new seniors. To start them off we have our only other boy on staff, Caleb. Caleb is an athlete, so when it comes to anything sports he is our guy. Get ready for some stellar sports pieces from him.
Hanna is our next newbie. At first she is more reserved, but once you get her talking she never stops. And I mean that in the best possible way. She brings all the fun, and that shows in all her writing.
Gigi is another newbie, and a fun one at that. Gigi is honest and real in every way possible, and that truly translates in her writing. Her interests include all things creative from movies to music. Expect some fun pieces from her, I know I can't wait.
Anna is our last senior. This girl does not have a bad bone in her body. She has the sweetest soul and is full of crazy stories. She has a passion for sharing others' stories and she does it well.
Ellie loves all things adventure and baking. Her passion for writing shows and her interest in design does not go unnoticed among the editors. We are excited to see both what she has to write and design.
Following is Claire, my fellow online learner. Claire is an old soul and being the youngest of eight siblings she knows how to be heard. Her writing embodies who she is perfectly.
Addy is next. Her hobbies include some of my favorite past times, baking and writing. Like most of us on staff writing is a creative outlet that brings her joy. I'm excited to hear Addy's voice through her writing this year.
Chloe is our last Junior that has it all. She is organized and takes charge. Her passion for writing and designing is evident through her strong determination.
Kate is one of the youngest on the team, but that does not stop her. Kate is ready for all challenges thrown at her. She is organized and put together in all ways. She has a strong voice and uses it in all she writes. I'm so excited to see her grow this year.
Sophie is the final member of our team. Not only does Sophie love music fashion and friends, but she keeps herself busy both in and out of school. A combination for the perfect magazine story, so get ready for some fun student life pieces from her this year.
I'm so glad you got to know The Storm Alert staff. Get ready, because as we speak we are in the works of our first publication for the 2020-2021 school year. And boy are we excited for you to read it!
About the Contributor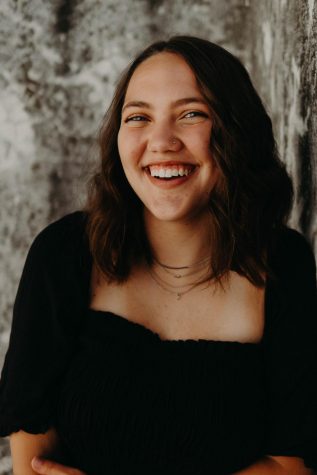 Mila Skrivan, Content Editor-In-Chief
My name is Mila Skrivan and I am the Content Editor-In-Chief. This is my second year on the Storm Alert Staff.