Final Editor's Note
Amid all of this craziness right now, I thought it was vital to fill all of our readers with an update and final goodbye from me regarding the Storm Alert website and magazine. So, here goes the final 639 words. 
The Storm Alert staff, along with Mrs. Miller, have been working around the clock, meeting in Zoom sessions, and mapping out a final issue of our magazine. The concept for it: throwback time machine. We decided to give an ode to not only the kids attending ESHS currently, but for the past tens years of students and faculty that have shaped ESHS into what it is today.
The design will mimic a compare and contrast layout with the writers referring to old stories from previous issues, and giving a ten years later update to the right of it.
Obviously, with the current pandemic taking over all of our lives, the comparisons will look drastically different. Additionally, there will be some stories designated to just COVID-19 and how it has affected the lives of the students and staff at ESHS. 
On behalf of all of the Storm Alert staff, I want to thank our devoted readers for supporting us this year. Yes, we do see how many people visit and read these online stories! ALthough the crowd may be small, it sure is mighty!
Thank you all for tuning in through all the twists and turns of angles our writers come up with to keep this website as beautiful and entertaining as it is. Without your guys' interest and views, there wouldn't be a website. 
Another huge thank you goes out to our sponsors who help fund the actual Storm Alert magazine. Without all of you, there physically wouldn't be copies to hand out to all of the students at ESHS, so thank you all for giving us our platform.
And finally, thank you to Mrs. Miller and the Storm Alert staff for riding with me this past year. Mrs. Miller was fresh into the whole newspaper adviser scene, and I have never been so grateful for someone that truly cares and listens to their students. We may have given you grief sometimes, but know I wouldn't have wanted it any other way. To the staff, thank you for allowing me to be my true, authentic self throughout the entire year of newspaper. I'm so blessed to be able to call myself one of your many leaders, and I know next year will be even better than this year! You all make it hard to leave. 
Reminiscing is all to do with the amount of time I've had during "coronacation". Looking back over the past two and a half years on staff gives me goosebumps. So many previous editors, teachers, and now current staff have molded me into not only the student, but the person I am today. I thank you all for your guidance in my life.
With the pandemic now limiting how we will distribute the magazine, updates are always coming and changing. There will be a PDF version of the magazine available on this website when it is complete. If you do wish to receive  hard copy of the magazine, simply reach out to any of the editors or Mrs. Miller and we will make sure you get your hands on the final issue for the 2019-2020 school year.
Wrapping up all my final goodbyes into one conclusion is the hardest thing I've had to do all year on staff, so I think I'm just going to close on one note. Thank you to all of our readers again, but this is not a final goodbye. The next time the Storm Alert returns, it will be stronger and harder than it has ever been before. Enjoy your summers, stay safe and healthy, and goodbye to you all.
About the Writer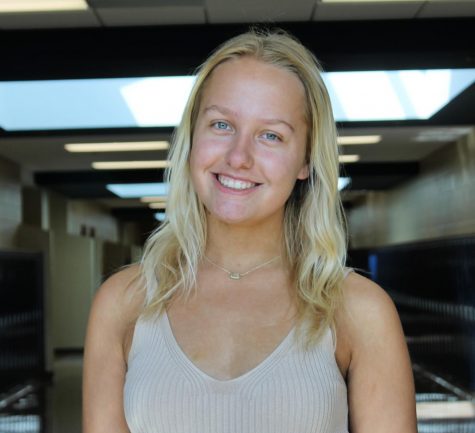 Sarah Shatel, Senior Web Editor
Hello! My name is Sarah Shatel, and I am the Senior Web Editor! This is my third year on the Storm Alert Staff!