What You See Is What You Get
Luke Combs second album tops charts just days after release
Luke Combs released his second full length album on November 8, 2019. The record, titled What You See Is What You Get, features 17 tracks, including songs he dropped over the summer with his EP, The Prequel, and fully captures the honky tonk soul that country fans adore, and the storytelling musicality that everyone can appreciate. 
Combs personality and care-free attitude is truly expressed in the name of the album and it's first song. "What You See Is What You Get" attracts listeners not only with the classic country twang of piano, guitar chords, and drum beats, but the seamless connection from himself to the audience, the message of being the person you are, and what people see in you is what they're going to get.
The record is sitting at #1 on iTunes, above Kanye West, Jesus is King, and Post Malone's, Hollywood's Bleeding, a mere four days after its release. It is also on track to set the record for the largest streaming week ever for a country album according to Billboard
Despites its country roots holding strong, the record has something for nearly everyone within, as well as a collaboration with country star, Eric Church on "Does to Me".
The energy of the album comes from songs like "Beer Never Broke My Heart", "1, 2 Many", and "Angels Workin' Overtime" with their classic honky tonk spirit and catchy lyrics that not only make you want to sing along, but provide an inside look on Combs life. 
My favorite songs on the album, "Better Together" and "Even Though I'm Leaving", provide raw insights on Combs and different aspects of his life.
"Better Together", an obvious fan favorite, standing at #8 on iTunes top songs, is the heartwarming love song that nearly anyone can appreciate. Engaged to long-time girlfriend Nicole Hocking, there is clear motivation behind the meaningful lyrics of the multiple love songs on the record, including "Nothing Like You" and "Lovin' On You". 
"Even Though I'm Leaving" is definitely a tear-jerker as it tells the story of the circle of life from the perspective of a father/son relationship, with the three verses starting at childhood and ending with the father's passing. 
"It's almost like a cathartic kind of thing," Combs said in an interview with Billboard about the song, "It can have a weirdly positive result."
Life in its raw form seems to be a recurring theme on the album as the lyrics of "Refrigerator Door"  cover the reality that many people can relate to with their life being summed up by the pictures hanging on the magnetic appliance. "Dear Today" holds the same kind of weight as Combs shines light on how fast life goes by.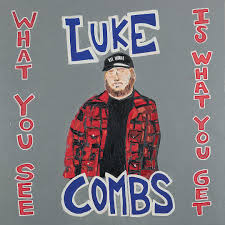 Combs proves himself more and more with every release, already having 8 awards under his belt, including back to back CMA New Artist of the Year in 2017 and 2018, New Country Artist of the Year (2018) and Country Artist of the Year (2019) iHeartRadio awards, and three Billboard awards, including Top Country Album for his 2017 release This One's For You. 
With traditional country flair like George Strait and Alan Jackson and soul like Tim McGraw, Luke Combs has it all, and poured his heart and talent into this album for his fans. Everyone seems to be watching for his next big thing, especially with award season right around the corner with the 53rd Annual CMA Music Awards airing on November 13th, 2019, and he is not backing down anytime soon.
Leave a Comment
About the Contributor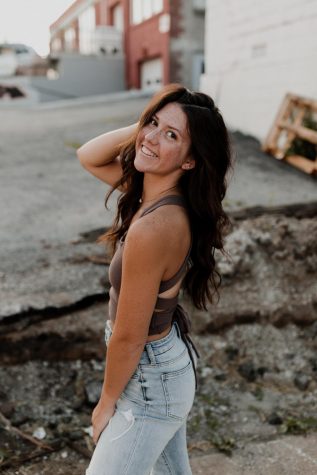 Cambri Rolfes, Design Editor-In-Chief
Hi! My name is Cambri Rolfes. I am a columnist and Design Editor-In-Chief and this is my second year on staff!