Elkhorn South chooses sophomore Emma LeDent as 2020 HOBY ambassador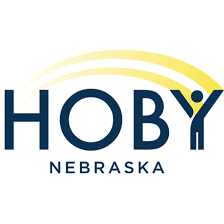 Emma LeDent is the newest student chosen to represent Elkhorn South at the Hugh O'Brian Youth (HOBY) leadership conference. This is the tenth year that ESHS will send a student to this leadership camp that takes place May 29 to 31.
This opportunity has been promoted to sophomores throughout October. Taking place during the summer, HOBY is a three-day-long leadership seminar that prepares and challenges students to impact their school and the world. 
"I think HOBY's just an amazing opportunity for kids to start developing leadership skills at an early age and inspire kids to just see what possibilities are out there and how they can grow as an individual," English teacher Brian Vance said.
Vance has a personal connection to the program. Starting as a representative his sophomore year, with HOBY, Vance has traveled to Asia, volunteered at state events, and now pushes his students to apply for the program.
"Anytime a student can go beyond the walls of Elkhorn South and interact with other leaders, youth leaders, and adult leaders, throughout the state of Nebraska, I think that that's an awesome experience for students to get," Counselor Steve Patras said.
Patras heads the committee that selects which student will be sent each year. Every year, all sophomores can apply for this opportunity by submitting a short essay outlining their leadership experience. After the first wave of applications, a committee then selects a handful of students to be interviewed, and from that pool, they recommend one student for the experience.
HOBY is looking for students who are well-rounded leaders that are passionate about impacting their environment and equipped to do so with excellent communication and problem-solving abilities. 
"Our interview panel every year has such a hard decision to make because we have so many awesome students that could meet these criteria, they just have to select one," Patras said.
To her surprise, LeDent was this year's student.
"It's kind of shocking to me that they picked me out of everybody else," LeDent said. "But I also felt really proud of myself that I was able to beat out the competition [and] also just prove my abilities as a leader."
LeDent actively leads in the Olympus Club at ESHS and as a captain for multiple quiz bowl teams. In both of these environments, she looks for opportunities to improve the programs and support her team.
"I think that listening to the people around you is a huge part of being a leader that many people overlook," LeDent said. "Trusting your team, but also being able to challenge authority as well. Because sometimes to… make sure that your team and the people that you're leading are getting what they need and the things that they require, you have to be able to stand up for them. Not only yourself, but for them as well."
The application process is very competitive with the amount of viable candidates at South, so the school selects another student to attend the Nebraska Leadership Seminar. This year's representative is Zac Eischeid. For all the students that were not selected for this one experience, Patras thanks them for applying and challenges them to continue to search for opportunities that they can show their leadership in.
"Don't be content with just being a member of that club or organization, become a leader of that or look for other things that you're passionate about to lead in," Patras said.
LeDent is excited for HOBY and thinks it will be a beneficial way to meet new people and push herself as a leader.Patras is hoping she will bring back the skills she learns to South and share them with other students. More than an application booster, the goal of HOBY is to create leaders that will take these opportunities to better themselves so that they may better this school and other environments that they are in.
"In general, I think leadership is really important on every level in our school and in our country," Vance said. "To set the right path, to set a standard for other people to live up to, and to have individual and team goals to achieve."
About the Writer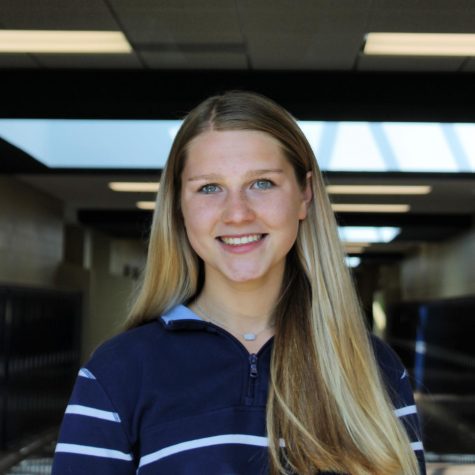 Kate Aksyonov, Senior Content Editor
Hi! My name is Kate Aksyonov! I am the Senior Content Editor, and I have been on the Storm Alert Staff for four years!