Gone Clubbin'
Underrated Clubs of Elkhorn South
Extracurricular activities are a quintessential aspect of high school. They allow for exploration of hobbies, meeting new people, and having fun. There are a ton of clubs at Elkhorn South, but some are definitely more popular than others. Everyone has heard of DECA and SADD, but what about the lesser known clubs? Extracurriculars like Book Club and Olympus Club are all great opportunities, but you never hear any talk of them. So what exactly are these clubs?
Book Club is an especially good example of these lesser known clubs. It started 5 years ago, and initially had about 25 to 30 members, but this year, there are a total of 16 members. In Book Club, students get a chance to read non traditional school books in their own time, and talk about it with their peers.
"In meetings, it's a place to hangout and you make a lot of friends while talking about books that we have previously read or are currently reading," book club president Zach McWilliams said.
Members vote on a book to read that month, and have the entire time to read the book at their own pace. At the end of the month, book club gets together to speak about the book and share their opinions. It is a very student led club, with the members leading discussions and even just the fact that they are the ones that pick the books they read.
"It's just reading to read for fun, and talk about literature and what they get out of it with their friends, without adults getting in the way," Book Club sponsor Brian Vance said.
Another club that has a similar story is Olympus Club. Olympus Club is dedicated to pursuing and promoting  academic excellence, with some of their activities include hosting the PSAT practice pizza party and a lock-in at Elkhorn Commonground. Many people falsely believe you have to be HALE identified to sign up, but in reality, anyone and everyone is welcome. 
"SADD and Pep Club [are] all about recruiting lots of people, but what's more important to me is to have the student there who share our common values," Olympus Club sponsor Kim Johnson said.
Olympus Club was started around 20 years ago, and did not first begin at Elkhorn South. Historically, there have been anywhere from 50 – 60 members, but currently, there are about 32. It, much like Book Club, is very student led, with officers and class representatives being the ones who choose the activities they want to do. Both clubs are relatively small, but definitely have the potential to grow. "While underrated," McWilliams said. "Olympus Club is a great place to have fun and make new friends."
About the Writer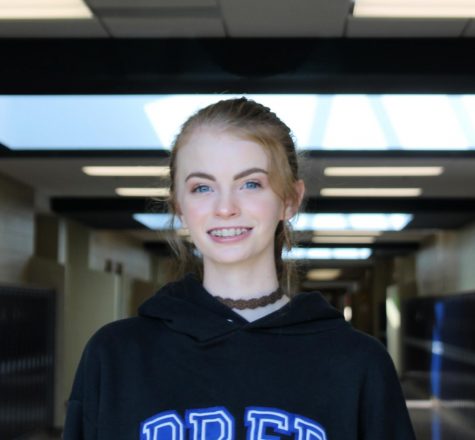 Emma LeDent, Sophomore Reporter
Hello! My name is Emma LeDent, and I am a Sophomore. I am a columnist and reporter, and this is my first year on the Storm Alert staff!