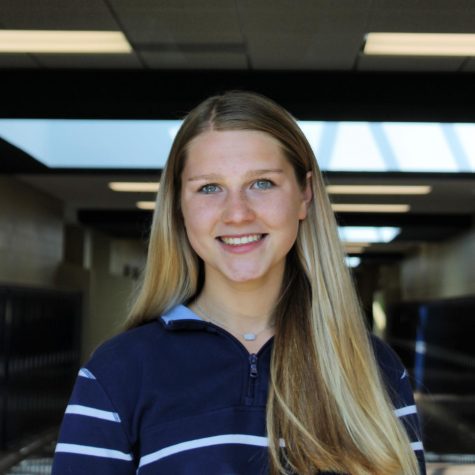 My heart physically skips a beat at my first glimpse of a red, pink, and purple aisle in Target. I love, love, love Valentine's Day. 
It's typically an awkward holiday: non-religious, anticlimactic after the hectic Christmas season, simply floating around in the middle of the bleakest months of the year. It's a day that happens and is good enough to be denoted, but nothing to be excited for unless you are in a relationship– at least, that's what the popular consensus is. 
It all began back when we called it "Valentime's Day," with the decorated boxes and candy notes in Kindergarten. Seriously, we tend to forget the pure, giddy, seven-year-old glee that accompanied the crucial decision of what TV-show characters our valentine's would be or what mind-blowing shoebox we'd decorate. 
I moved to England after the first grade, and this all-American tradition had no credit overseas. There, Valentine's Day was purely for couples: an unfortunate realization I stumbled across after making Valentines for my whole class and experiencing the temporary awkwardness of that one-sided exchange. 
My childhood was starved of the sugar-high and class parties that circled every February 14th. The story doesn't get much prettier as my hopes were dashed yet again when I returned to the US in 6th grade to find that I had narrowly missed the window for Valentine's Day festivities. 
It's such an underrated holiday. Class parties aside, over the past years I've gotten together with friends, baked random and fun holiday treats, and of course made homemade Valentine's Day cards. Now, these activities truly show my commitment to this day. I think I'm allergic to the kitchen, and I am the least creative person I know. Yet every year, February 14 comes around, and I've been shot by Cupid's arrow. 
Weirdly, one of my worst Valentine's Day was my first one in a relationship. The guy was great… the night, not so much. To put a long story short, parents dropping off two fifteen year olds at a crowded Cheesecake Factory paired with a broken phone resulted in a   r e a l l y awkward thirty minutes of us two, sitting at two different booths, waiting for each other and contemplating the chances that we were stood up. Eventually we were reunited, and two years later we still cringe at the memory. 
My point: Valentine's Day deserves to be one of everyone's favorite holiday, whether they are in a relationship or not. It's simply something fun to celebrate in the middle of winter to break through the seasonal slump. It's an excuse to eat lots of chocolate, reminisce about sweet childhood memories, and show your appreciation for your loved ones. Whether you spend the night with a date or with the girls, or at home eating conversation hearts (no judgment), it's a day worth celebrating.
Leave a Comment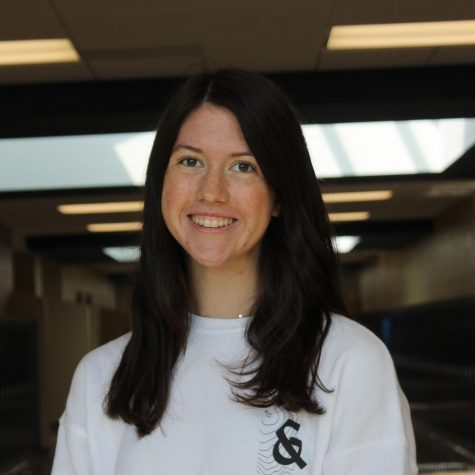 Starting in preschool, Valentine's Day parties were IT. Red and pink everywhere, paper hearts, pin the tail on the donkey, and, of course, Valentine's boxes. My personal favorite. I have always been a crafty, creative person, even in my ancient days of preschool and kindergarten, so I annually anticipated making my box, and making it better than the year before. 
I really don't remember my Valentine's boxes, but there are two in particular that will always be ingrained in my brain. The first being a Titanic-like boat inspired by (and by inspired I mean copied) the Family Fun magazine I was obsessed with. Second was the gumball machine that I made in fifth grade that I spent way too much time on, but looking back they made this seemingly random holiday mean something to me. 
At this point in my life, there isn't much to celebrate on February 14th. Middle school stripped us of the festivities of PTA organized parties and making 26 Valentines for your classmates (making sure your friends got the best kinds of candy). All of these parties, pre-k to fifth grade, are all extensively documented through pictures taken by my mom who volunteered at all of them. Since then, I haven't taken a single picture on Valentine's Day according to my camera roll, and thats on being single. 
Just like math and english, Valentine's Day has become far more complicated since starting high school. No more coming home with 20 packs of fun dip or planning my iconic red and pink outfit sponsored by Justice and/or Kohl's. Instead, I come home with homework and without a boyfriend in the same sweatshirt and leggings I cycle through weekly just to scroll Instagram and see all of the couples posting their favorite pictures of each other as they head to Blue or Kona for dinner, but at least I have an extra 20 bucks in my pocket spared from an average teenage boy-approved gift. 
Although it's not the same as it was to eight-year-old Cambri, I don't dislike Valentine's Day, but I'm more indifferent about it than anything. Somewhat disappointed that I won't have any cute couple pictures to look forward to, but also happy that I don't have to pain myself with brainstorming cheesy captions for Instagram. But catch me this Valentine's Day, fueling my increasing addiction to Chick-Fil-A with some gal pals, even though we'll have to pay for ourselves.
Leave a Comment