Lover: Album Review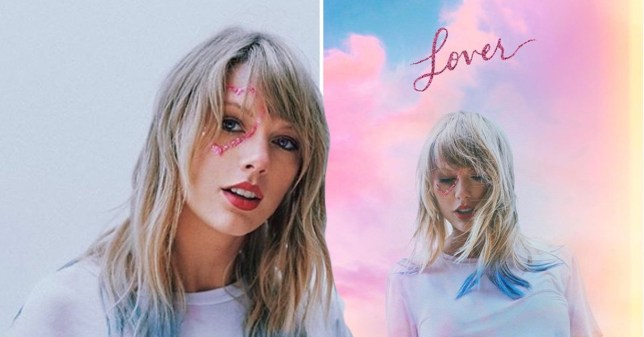 Taylor Swift has made her comeback to the music industry with her new album Lover. The album has been on numerous top charts, but does it deserve the hype? In my opinion, the album does deserve the attention it has received. 
Swift's aesthetic is always changing. She's been in the spotlight since she was 16. Now, 29, her sound has matured greatly. In her early years, she was a young country icon. Then, she became one of the biggest pop stars in the world. In 2017, Reputation came out, and received a very mixed audience review. People weren't used to a dark Taylor Swift.  Now, she's back, and it seems as if she went back in time to her older aesthetic. Lover is poetic, soft, and wonderous. It's new and old at the same time. Personally, I love this theme, and I hope she'll stick with it. 
Lover is the album's title track, and for a good reason too. It's quite different from Swift's past title tracks, which ranged from edgy pop to classic country pop. The song is more of a ballad than anything else. It's a nice break from Swift's usual upbeat pop. 
Some of my favorites off the album include; Cruel Summer, Soon You'll Get Better, and Dayglow. Cruel Summer offers a much more complex beat, which makes it the perfect song for a late summer night. Soon You'll Get Better (feat. Dixie Chicks) is 100% the most country song Swift has released since her Fearless days. However, the meaning of the song is what makes it so memorable to me. The track is about her parents and their fights with cancer. Swift tells ELLE Magazine that the song was extremely difficult to write and it took a lot out of her. The song has a tremendous amount of emotion put into it. Daylight finishes off the album, and in a perfect way. The song is absolutely gorgeous; from the beat, to the lyrics, to the melody, to her voice. There's nothing to complain about this song. It's a perfect way to end an album. In my opinion, these tracks are the most memorable off the album. 
Even though I enjoyed this album, there are some songs I disliked. You Need To Calm Down and ME! are the most popular off the Lover album, with over 200 million Spotify streams each. However, I find the songs to be pretty poor compared to the other songs off the Lover album. They have had constant radio time, so maybe it's because they're overplayed.
Taylor Swift may have a forever-changing sound, but Lover is definitely one of my favorite albums of her, and one of my favorites this year in whole. I wouldn't even consider any songs off of this album as horrible, there might be some that get repetitive or boring, but they aren't bad. However, all of her songs have meaningful stories and lyrics. Taylor Swift might not be your favorite artist, but Lover is undeniably an amazing album worth a listen.